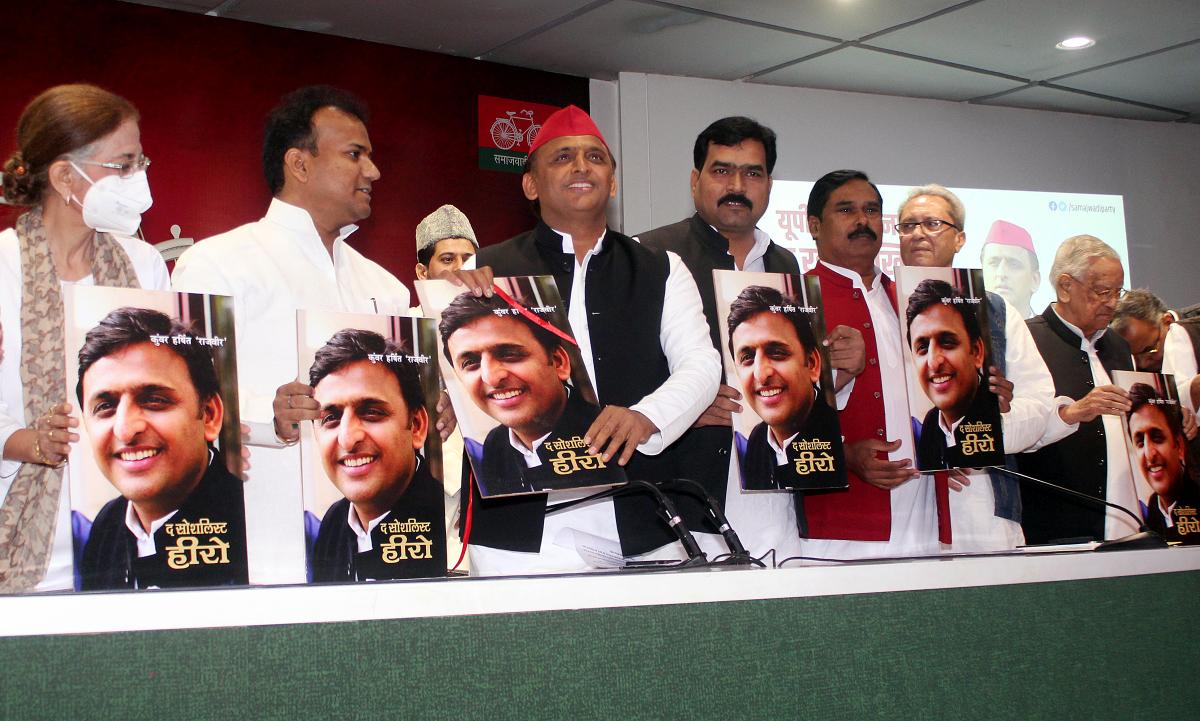 "When the madari plays damroo, a lot of people come to see the show. In the same way, people are flocking to Akhilesh Yadav's rallies, but they will not vote for him," predicts Ravi Shankar Singh, a Samajwadi Party MLC who quit the party to join the Bharatiya Janata Party this week.
Asked why he is confident that the people of Uttar Pradesh will not vote for the Samajwadi Party, Singh says, "The Samajwadi Party has become Akhilesh Yadav party. He is running the show all by himself. He is not even taking (Samajwadi Party founder) Mulayam Singh Yadav's advice."
"The BJP is at a clear advantage and will win 350 seats this time, which is more than what they won the last time."
Singh is one of four Samajwadi Party MLCs who quit the party to join the BJP, the others being Narendra Singh Bhati, C P Chand and Rama Niranjan.
Their MLC terms get over in March, but they quit to join the BJP.
Ravi Shankar Singh is the nephew of Neeraj Shekhar, the BJP member of Parliament. Neeraj Shekhar, the late prime minister Chandra Shekhar's son, too had quit the SP and joined the BJP.
"Another reason I joined the BJP was that I did not want to contest elections against my uncle's party," says Singh. "I did not want two party flags to be raised in one family."
"Moreover, I have been impressed lately by the work of Uttar Pradesh Chief Minister Yogi Adityanath," Singh adds.
In the March 2017 assembly election in Uttar Pradesh, the BJP won 325 out of 402 seats, thus creating a record.
Asked what gives him the confidence to predict the margin of the BJP's electoral victory, Singh says, "Development work in Uttar Pradesh under Yogi Adityanath. He has changed the face of Uttar Pradesh. Look at the expressways in UP which have been constructed under his regime. It is world class."
"Moreover," he adds, "women feel safe in Uttar Pradesh today compared to earlier regimes because the law and order in UP has improved a lot."