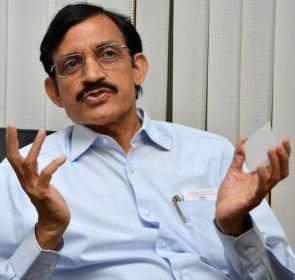 Former Defence Research and Development Organisation chief Avinash Chander, whose tenure was abruptly curtailed, feels that the matter could have been handled better by the government as sacking is not a "good word" to hear after 42 years of service.
After demitting office on January 31, Chander said he came to know only from the media about the government order last month removing him as the country's top military technocrat.
"I was surprised. It was totally unexpected. But then I have always felt that I have a full freedom within the DRDO to select my team and I also feel that the government has the full freedom to pick up its team. I accept the decision of the government," he said.
Asked if the whole situation could have been handled better by the government, he replied in the affirmative. "Yes, it could have been better. It could have been good for both government and me. Sacking is not a good word to hear after 42 years of service," he told NDTV.
The government had on January 13 removed Chander with effect from January 31, 15 months before his contract was to end. He had served in the DRDO for 42 years.
Defence Minister Manohar Parrikar had later said that he wanted to have a younger person at the helm of the body. Defence Secretary R K Mathur has been given additional charge of the DRDO.
Chander, often referred to as the 'Agni Man' for his work towards the development of the successful missile platform, retired on a day when India conducted its maiden canister launch of nuclear capable inter-continental ballistic missile.
"I cherished every moment of my service in the DRDO and I thank you all for the relentless support given to me all through. I am leaving with the great satisfaction of equipping the country with such advanced missiles," he had said on Wheeler's Island off the Odisha coast, where the test was conducted.

Image: Former Defence Research and Development Organisation chief Avinash Chander