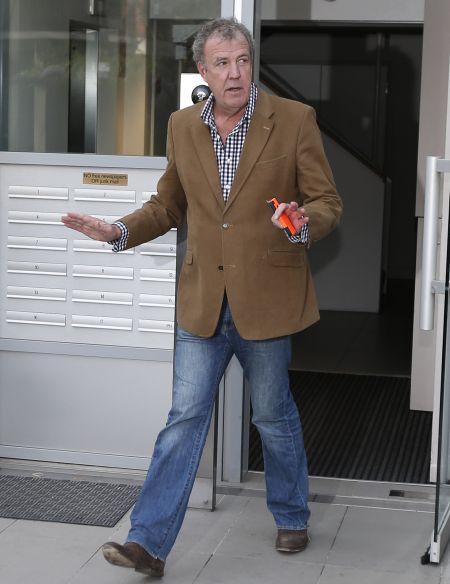 British television presenter Jeremy Clarkson leaves his home in London. Nearly 4,50,000 fans from around the world have backed a petition calling for Clarkson to be reinstated to his job hosting the 'Top Gear' show. Photograph: Peter Nicholls/Reuters

Sacked 'Top Gear' presenter Jeremy Clarkson could face a police action into the unprovoked attack that left a colleague bleeding and cost him his job, bringing an end to his 37-year-long BBC career.
BBC Director General Tony Hall said that with a heavy heart and "great regret" he decided not to renew Clarkson's contract as the controversial star of the motoring show had "crossed a line" which left him with no alternative.
North Yorkshire Police has requested a copy of the BBC probe report that concluded Clarkson, 54, was responsible for an "unprovoked physical and verbal attack" on the programme's producer, Oisin Tymon, who had sought hospital treatment after the attack.
Clarkson, one of the BBC's most popular stars, had attacked Tymon after he could not have steak and chips following a day's filming because the hotel where they were staying had stop serving hot food.
© Copyright 2022 PTI. All rights reserved. Republication or redistribution of PTI content, including by framing or similar means, is expressly prohibited without the prior written consent.