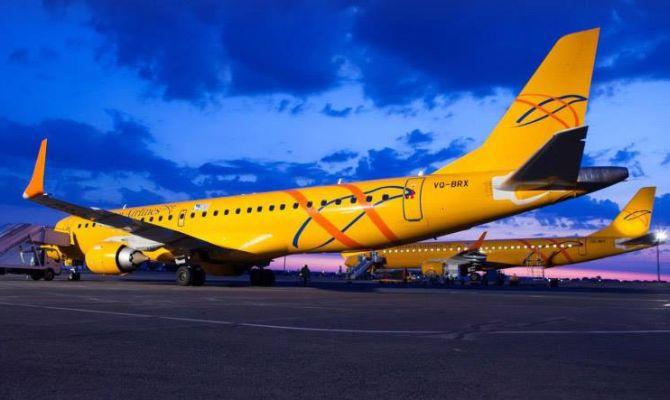 A Russian plane with 71 people on board crashed on the outskirts of Moscow on Sunday.
The flight was taking off from Moscow's Domodedovo airport when the incident took place, Sputnik reported.
The Antonov An-148 plane operated by the domestic Saratov Airlines was flying to Orsk, a city in the Urals, and crashed in the Ramensky district on the outskirts of Moscow.
Russian news agencies reported 65 passengers and 6 crew were on board and all were feared dead.
A source from Russia's emergency services told Interfax that the 71 people on board 'had no chance' of survival.
President Vladimir Putin offered his condolences to the families of those on board.
'The president offers his profound condolences to those who lost their relatives in the crash,' Putin's spokesman Dmitry Peskov said.
The Russian transport minister was on his way to the crash site, agencies reported.
The transport ministry said several causes for the crash are being considered, including weather conditions and human error.
The governor of the Orenburg region, where the plane was flying to, told Russian media that 'more than 60 people' on board the plane were from the region.
With ANI inputs
Image used ONLY for representation purposes. Photograph: Kind courtesy @SaratovMyAirlines/Facebook