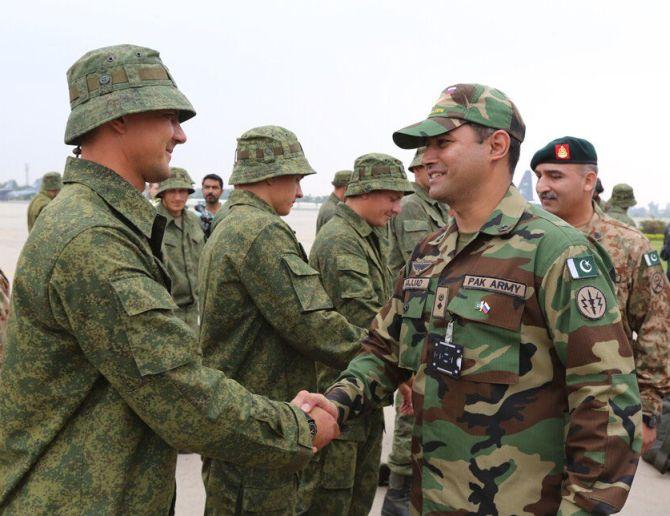 Russia has rubbished reports that its troops will be holding joint military exercises with Pakistani forces in Gilgit Baltistan, which is a part of Pakistan-occupied Kashmir, and clarified the anti-terror drills will take place in Khyber Pakhtunkhwa region.
The denial came as Russian troops arrived in Islamabad on Friday for the first-ever joint exercises with Pakistani forces.
The exercise begins from Saturday under the name 'Friendship-2016' and reflects growing military ties between the two countries.
Deputy Director of Information and Press Department Yury Materiy said that Russia holds such military drills with other countries of the region as well.
"On September 23, Indra-2016 joint Russian-Indian anti-terror exercise started at Sergeyevsky training ground in the Primorye Territory," he added.
In a statement from the Russian embassy in New Delhi on Friday, Russia said that contrary to some reports appearing in a section of the press, the Russia-Pakistan anti-terror exercise is not being held and will not be held in any point of so-called "Azad Kashmir", or in any other sensitive or problematic areas like Gilgit and Baltistan.
The statement added the only venue of the exercise is Cherat, referring to a place in Kyber Pakhtunkhwa.
The Russian embassy added that all reports alleging the drills taking place at the High Altitude Military School in Rattu are erroneous and mischievous.
Photographs: @AsimBajwaISPR/Twitter