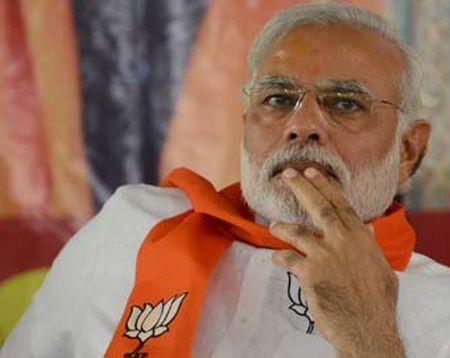 A Rashtriya Swayamsevak Sangh-affiliated organisation has sought 'personal intervention' of Prime Minister Narendra Modi after the 'last minute denial of award' to it at the Indian Science Congress.
Vijnana Bharati or Vibha, an RSS-affiliated organisation, lashed out at the Prime Minister's Office and called upon the PM to constitute Scientific Advisory Committee 'on an urgent basis'.
Vibha had become the first Indian organisation to enter the Guinness Book of World Records for conducting 'the largest practical science lesson' on December 7, 2015 at Indian Institute of Technology-Delhi with the support of the Union ministry of science and technology and earth sciences.
"Even though the department of science and technology and other concerned committees had already ratified and confirmed the award to Vibha, the PMO rejected the recognition at the last minute without citing any logical reason," said A Jayakumar, secretary-general of the organisation.

"I find serious fault with the PMO in the denial of the award to a Guinness World Record holder from India. This matter again highlights the urgent need to constitute a Scientific Advisory Committee to PM, which is pending even 18 months after the new government came into force," he added.