Taking the nation by surprise, Prime Minister Narendra Modi on Tuesday night announced demonetisation of Rs 1000 and Rs 500 notes with effect from midnight, making these notes invalid in a major assault on black money, fake currency and corruption.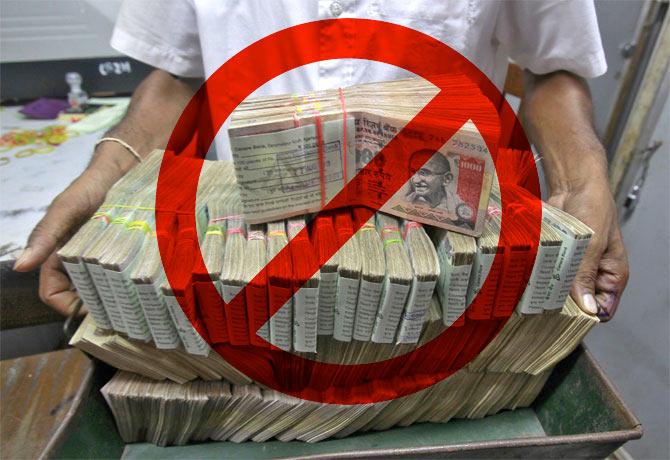 In his first televised address to the nation, Modi said people holding notes of Rs 500 and Rs 1000 can deposit the same in their bank and post office accounts from November 10 till December 30.
In his 40-minute address, first in Hindi and later in English, the Prime Minister said the notes of Rs 500 and Rs 1000 "will not be legal tender from midnight tonight" and these will be "just worthless piece of paper."
However, he said that all notes in lower denomination of Rs 100, Rs 50, Rs 20, Rs 10, Rs 5, Rs 2 and Re 1 and all coins will continue to be valid.
He also announced that new notes of Rs 2000 and Rs 500 will be introduced.
ATM withdrawals will be restricted to Rs 2000 per day and withdrawals from bank accounts will be limited to Rs 10,000 a day and Rs 20,000 a week.
Banks will remain closed on Wednesday and some ATMs will also not function tomorrow and day after as RBI stocks banks and ATM machines with lower denomination notes, Modi said.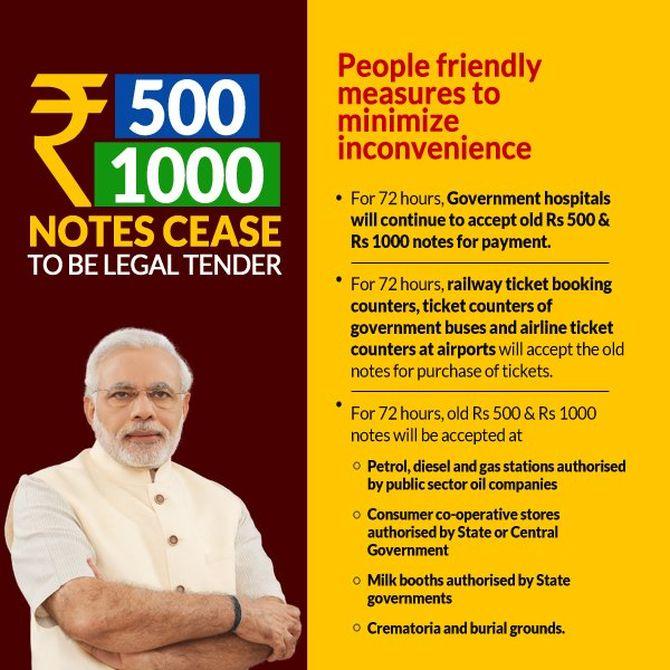 He expressed confidence that the staff of banks and post offices will rise to the occasion to introduce the new order within the available time.
He also expressed confidence that political parties, workers, social organisations and the media will go further than the government in making it a success.
Besides depositing money in bank accounts, the Rs 500 and Rs 1000 notes can also be exchanged with lower denomination currency notes at designated banks and post offices on production of valid government identity cards like PAN, Aadhaar and Election Card from November 10 to November 24 with a daily limit of Rs 4000.
Those unable to deposit Rs 1000 and Rs 500 notes till December 30 this year can do so in designated RBI offices till March 31 next year after filling a declaration form along with proof and reasons, the Prime Minister said.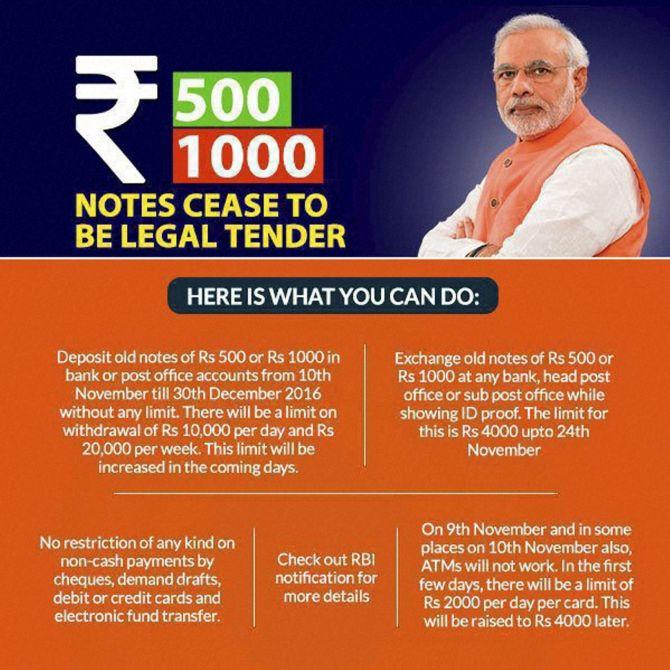 Rs 500 and Rs 1000 notes will be valid for transactions related to booking of air tickets, railway bookings, government bus ticket counters and hospitals till the midnight of November 11 and 12.
"Banks will be closed tomorrow. It will cause some hardship to you....Let us ignore these hardships... In country's history, there comes a moment when people will want to participate in the nation building and reconstruction. Very few such moments come in life," Modi said.
While making the announcement, the Prime Minister said the sweeping measures were aimed at curbing the "disease" of corruption and black money which have taken deep root.
"There is a need for a decisive war against the menace of corruption, black money and terrorism... Corruption, black money and terrorism are festering wounds which make the country hollow from within," he said, adding such activities hold back the nation's progress.
Describing illegal financial activities as the "biggest blot", Modi said that despite several steps taken by his government over the last two-and-a-half years, India's global ranking on corruption had moved only to 76th position from 100th earlier.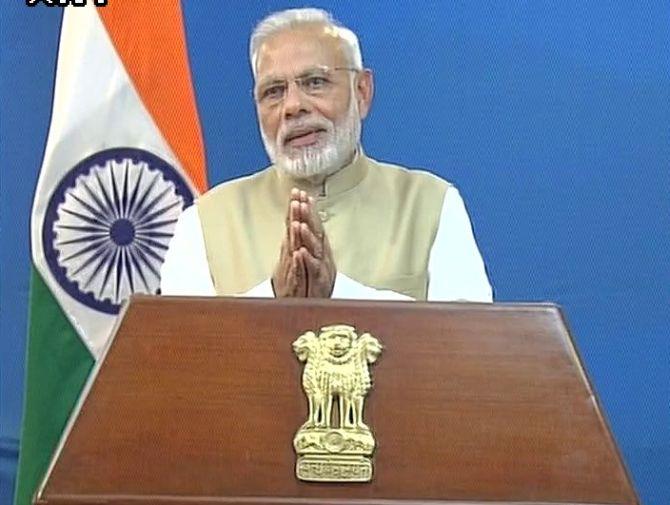 "This shows the extent of the web of corruption in the country. The disease of corruption is the domain of some veted people who are flourishing. Some people have misused their positions and benefitted. On the other hand, honest people are suffering," he said.
He linked fake currency to terrorism and questioned how enemies of the countries are using such methods to harm India.
"We have to get rid of this termite of corruption," he said.