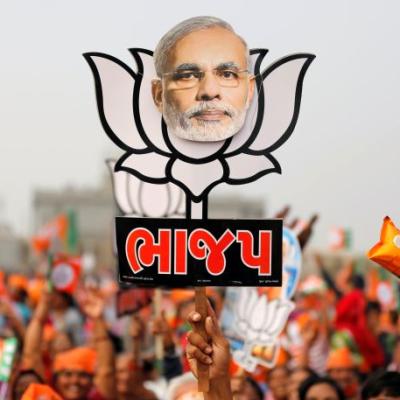 A huge row was created on Thursday when a 'sting' video showing a Karnataka Bharatiya Janata Party leader allegedly trying to bribe a kin of a former Chief Justice of India to get a favourable verdict for mining baron G Janardhana Reddy in an illegal mining case aired on the last day of campaigning before polling on May 12.
State electoral authorities directed TV news channels not to air the video.
Congress claimed the "sting" operation revealed that alleged attempts were made to bribe to seek a favourable verdict for Reddy.
The party alleged that just one day before the then chief justice retired, he passed an order in a case related to Reddy brothers' Oblapuram Mining Company.
"Now several videos have been released which show how bribe deals were done btw CJI's son-in-law & Sriramulu/Reddy Brothers: @dineshgrao," said Karnataka Congress quoting its working president Dinesh Gundu Rao in a tweet.
It said the videos that have surfaced today show how Sriramulu, middlemen and son in-law of the former CJI discussed bribe deals, hoping to get a favourable judgement
from the Supreme Court in the Obalipuram case.
Sriramulu, a confidant of tainted mining baron and owner of Obulapuram Mining Company Janardhana Reddy, is contesting from two constituencies Molakalmuru and Badami in the May 12 assembly polls.
In Badami, he is pitted against Chief Minister Siddaramaiah.
Rao has also sought response from the Bharatiya Janata Party and Prime Minister Narendra Modi in this regard.
The Congress has been criticising BJP and the PM for their decision to give tickets to eight persons from the Reddy "camp" including his brothers G Somashekara
Reddy and G Karunakara Reddy.
"Do not believe in such fake stings which make rounds now and then," BJP president Amit Shah said at a press conference, when asked about the "sting videos" circulating in the social media.
As the news channels started airing the video footages shared by the Congress, electoral authorities took note of it and issued notices, chief electoral officer office
sources said.
A news channel executive said that the election commission said in the notices to all the news channels and publication houses that they cannot air any such content within 24 hours of election.
An officer in the CEO's officer said a report has been sent to the election commission about the video and directions have been issued to the news channels not to air the video clip.