Law Minister Kiren Rijiju on Monday said the government's demand for inclusion of its representatives and that of states in collegiums of the Supreme Court and high courts was the 'precise follow-up action' suggested by the apex court while striking down the National Judicial Appointment Commission Act.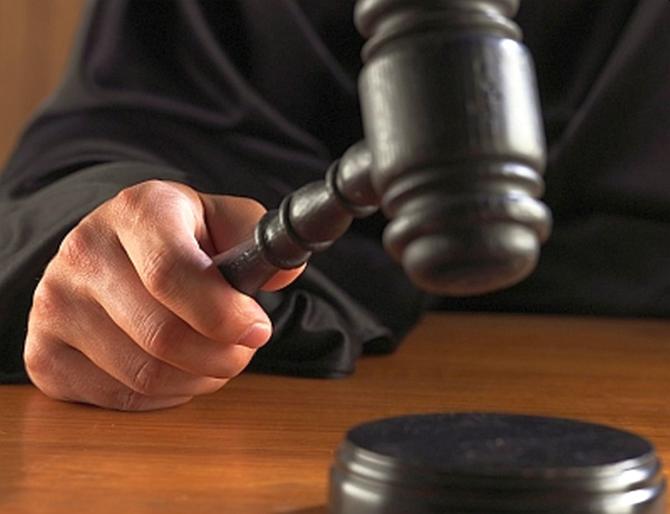 Rijiju made the remarks while responding to Delhi Chief Minister Arvind Kejriwal, who dubbed as 'extremely dangerous' the government's move to ask the Supreme Court to include its nominees in collegium.
'I hope you honour Court's direction! This is precise follow-up action of the direction of the Supreme Court Constitution Bench while striking down the National Judicial Appointment Commission Act. The SC Constitution Bench had directed to restructure the MoP (Memorandum of Procedure) of the collegium system,' the minister said on Twitter.
The Union law minister had written to Chief Justice of India D Y Chandrachud suggesting the inclusion of representatives of the Union and state governments in the Supreme Court and high court collegiums respectively to infuse transparency and public accountability in the selection of judges.
'This is extremely dangerous. There should be absolutely no government interference in judicial appointments,' Kejriwal said on Twitter.
In November, Rijiju had said that the collegium system of making judicial appointments was 'alien' to the Constitution.
Vice President and Rajya Sabha Chairman Jagdeep Dhankhar and Lok Sabha Speaker Om Birla have also claimed that the judiciary was encroaching on the powers of the legislature.
A parliamentary panel too had expressed surprise that the government and the Supreme Court Collegium have failed to arrive at a consensus on the memorandum of procedure (MoP), guiding the appointment, elevation and transfer of apex court and high court judges, even after almost seven years.
In a recent report, the department-related Standing Committee on Law and Justice and Personnel said it expects the government and the judiciary to finalise the revised MoP, 'which is more efficient and transparent', in terms of a Supreme Court observation.
'The committee is surprised to note that the Supreme Court and the government have failed to reach a consensus on the revision of the Memorandum of Procedure (MoP) for appointment of judges to the constitutional courts (SC and the 25 HCs), though the same is under consideration of both for about seven years now,' the panel headed by veteran Bharatiya Janata Party leader Sushil Kumar Modi said.
© Copyright 2023 PTI. All rights reserved. Republication or redistribution of PTI content, including by framing or similar means, is expressly prohibited without the prior written consent.