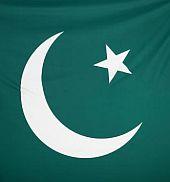 Marvi Sirmed takes up issues that are considered 'oversensitive' in Pakistan. That's enough reason for her to be on the hit-list of extremists, writes Tahir Ali

The assassination attempt on Marvi Sirmed, a political commentator and human right activist, on Friday was a strong message for all human rights activists that they are not safe in Pakistan.

Anyone could be attacked anytime, anywhere.


While teenage rights activist Malala Yousufzai was attacked in the relatively-unsafe Swat Valley, Sirmed was targeted in national capital Islamabad.

On Friday, Sirmed's car came under attack from unknown assailants while she was travelling through Bani Gala in the outskirts of Islamabad.

Talking about the attack later, she said: "A car with black tinted windows parked in front of our vehicle. Someone pulled out a gun from within the car and fired at us twice, but we ducked and turned the car around. At this point, the assailant fired once more."

But she and her driver survived.

Later, she approached the nearest police check post. But by the time they returned to the scene of the crime, the assailants had disappeared.

Sirmed did not know who could have attacked her.

"Although Sirmed survived the attack, she is visibly shaken," said one of her colleagues.

Reacting to the attack, Pakistani Interior Minister Rehman Malik tweeted that he has sought a detailed report of the incident and also ordered extra security to be deputed at her residence.

Sirmed is an outspoken human right activist, who often takes up issues that are considered 'oversensitive' in the country.

She has been receiving many threats from extremists, but these did not silence her. Owing to security concerns, she has changed many residences.

A versatile character, Sirmed is a political commentator, governance specialist, freelance columnist, theatre actor, peace and human rights activist and an independent blogger.

She has always been criticised for her stance over rights of minorities like Hindus and Christians. Some extremists in Pakistan have even branded her as 'an agent of RAW (Indian espionage agency)' due to her stance over Indo-Pak relation.

She always wears a sari and bindi, something that is considered another sign of her love for Hindus.
She has even expressed her resentment to the 'Two Nation Theory', which is enough to invite ire of the Pakistani.

Sirmed, who works as the manager of a UN project to strengthen Pakistan's democracy and parliament, also played a key role in the recent campaign to free Rimsha Masih, a Christian girl who was wrongly accused of blasphemy after a Muslim cleric planted evidence against her.