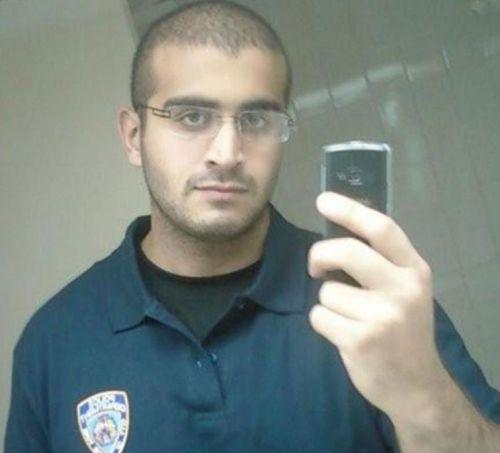 The gunman who killed 49 people at a gay club in the US this week wrote a series of Facebook posts about the "filthy ways of the West" before and during the shooting rampage, a top US Senator has said and asked the founder of the social networking site to assist in the probe.
Such an assertion by Senator Ron Johnson, Chairman of the Senate Committee on Homeland Security and Governmental Affairs came amidst reports that Mateen, 29, made as many as 16 phone calls, including three to 911 and one to a local television stations during the several hours of early Sunday morning when he carried out the deadliest shooting in American history.
In a letter to the Facebook founder and CEO Mark Zuckerberg, Johnson said it is his understanding that Mateen used Facebook before and during the attack to search for and post terrorism-related content.
"I appreciate Facebook's support of the law-enforcement investigation into this attack and previous attacks. While Facebook is not a target of the committee's inquiry, I respectfully request your assistance with the committee's inquiry," he said.
Johnson said according to information obtained by his staff, five Facebook accounts were apparently associated with Omar Mateen.
On June 12, 2016, Mateen apparently searched for 'Pulse Orlando' and 'shooting'.
Mateen also apparently posted "America and Russia stop bombing the Islamic State... I pledge my alliance to Abu Bakr al Baghdadi... May Allah accept me."
He then posted "The real Muslims will never accept the filthy ways of the West" and "You kill innocent women and children by doing airstrikes… Now taste the Islamic State vengeance."
In a final post, Mateen apparently wrote, "In the next few days you will see attacks from the Islamic State in the USA."
In his letter on Wednesday, a copy of which was obtained and posted by Fox News, Johnson said his staff learned that in May 2016, Mateen used Facebook to search for information on the San Bernardino terrorists. On June 4, 2016, Mateen apparently searched 'Baghdadi Speech'.
"My staff has also learned that Mateen apparently used Facebook to conduct frequent local law enforcement and FBI searches, including searching for specific law enforcement offices," Johnson said asking full support of Zuckerberg in its investigations.
"I ask that you please provide all Facebook data on Mr Mateen's activities on his account and any affiliated Facebook accounts, including but not limited to activity logs, Facebook timeline information, Facebook messages, photos, and posts," he said.