Brigadier Usman Khalid also persuaded the doctor to conduct a fake polio campaign, which led to the dreaded terrorist's assassination.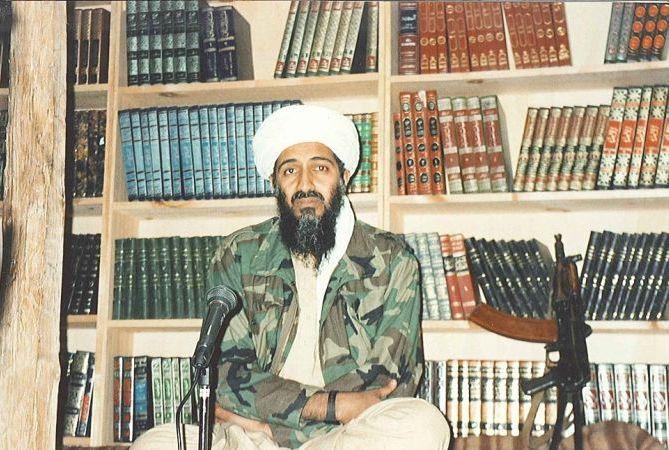 Investigations reveal that the Pakistan ISI officer was paid $25 million for revealing Osama's location.
A UK-based former senior officer in the Pakistan Army has been accused of being the man who sold the secret location of Osama Bin Laden to the Central Intelligence Agency.
The revelation, made by Amir Mir, a prominent Pakistani journalist and investigations editor for The News International, comes in the aftermath of US journalist Seymour Hersh's explosive revelations on the 2011 US raid.
According to Mir's investigations, it was retired Directorate for Inter-Services Intelligence officer named Brigadier Usman Khalid who sold the crucial Osama secret to the CIA for $25 million (Rs 159 crore) and also the one who persuaded Dr Shakil Afridi, a Pakistani physician, to conduct a fake polio campaign in the Bilal Town area of Abbottabad to help the Central Intelligence Agency hunt down Osama.
The White House has consistently maintained that it found the Al Qaeda leader and carried out a secret mission to kill him in 2011 without the knowledge or assistance of the government of Pakistan.
But an article by Pulitzer Prize-winning journalist Seymour Hersh alleged that was part of an elaborate lie fed to the public by US President Barack Obama in order to score political points.
He claimed in the article that Pakistan's ISI agency was in fact keeping Bin Laden a prisoner as "leverage against Al Qaeda and the Taliban", and was persuaded to assist in the American operation as long as he was killed and their participation kept a secret.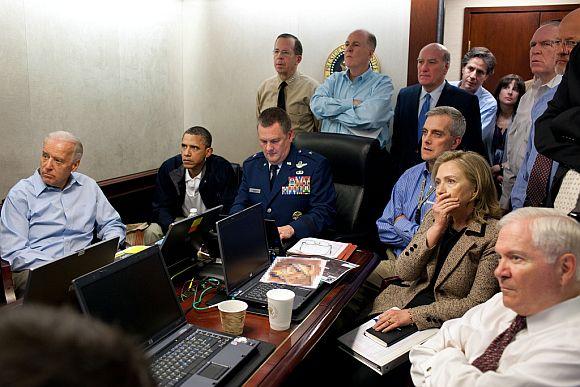 US President Barack Obama along with members of the national security team, receive an update on the mission against Osama bin Laden in the Situation Room of the White House,
Khalid's family believe he has been wrongly implicated because of his outspoken views on Pakistani politics.
The retired brigadier claimed political asylum in Britain after resigning from a 25 year career in the army in protest at the execution in 1979 of Zulfiqar Ali Bhutto, the former prime minister and father of Benazir Bhutto, who was assassinated in 2007.
Brigadier Khalid died last year of cancer at the age of 79.
Speaking to The Telegraph, his son, Abid Khalid said: "It simply doesn't make sense. At the time that this was supposed to have happened, he was suffering from cancer and in and out of hospital.