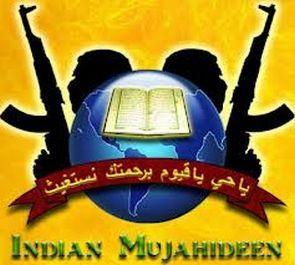 The seizure of Chinese guns at the Zephyr apartments in Mangalore in September belonging to the Indian Mujahideen has been a wake up call for the Indian agencies. This was an indicator that the IM sought to go beyond the bombs and even indulged in the use of arms for future terror strikes.
The irony is that arrested IM co-founder Yasin Bhatkal has revealed that the terror outfit proposed to set up an arms unit in Thailand after a failed attempt on the outskirts of New Delhi.
Yasin's interrogation report states that Riyaz Bhatkal, who is in Pakistan, was looking to set up an arms unit in Thailand with the help of the D gang.
According to Yasin, the order from Pakistan was to improvise the attacks and even go beyond the blasts. The arms factory which they wanted to set up would not exclusively be under the domain of the IM, but would also help other groups such as the Al Qaeda.
The idea was to ensure a smooth supply of arms from Thailand and also make good money by illegal sales which could fund terror.
The IM had once attempted something similar in India, but it did not materialise. However, in Thailand there is a better chance to set up such a unit, Yasin told his interrogators.
The reliance of the route was depending heavily on the drug route already in place by the D gang and this would have made their job easier.
However, what had got the agencies more interested is that the IM has on its mind a fidayeen-type strike which they would like to carry out in India. This would mean that a few men would engage in mindless shooting in a crowded place.
Yasin did confess that that there was a plan to go beyond bombs, but also added that they had not yet started recruiting youth for this operation.