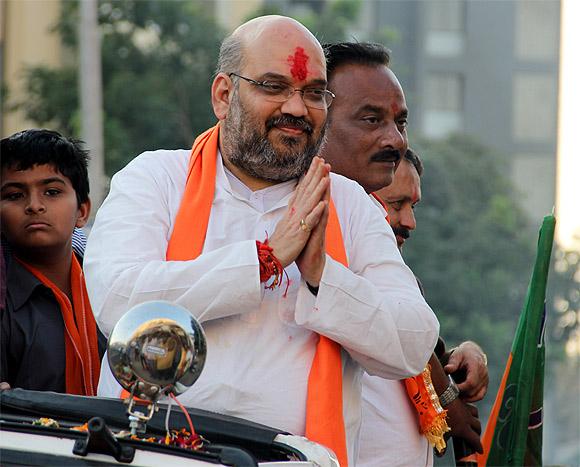 The newly constituted national executive of Bharatiya Janata Party shall meet in Bengaluru from April 2 to 4.
BJP national secretary Tarun Chugh said in a statement that national office-bearers of the party shall be meeting on April 2 while the national executive members shall have meetings on April 3 and 4.
The meeting to be held in different sessions will be presided over by BJP national president Amit Shah and is likely to assess party's membership drive.
Prime Minister Narendra Modi shall be attending the meeting among other senior leaders.
The Union ministers and senior leaders would brief the party executive about the performance and achievements of the National Democratic Alliance government.
The party leaders would also brief the executive about steps being taken by the party to strengthen its base and organisational structure.
Besides taking stock of party's exhaustive membership drive, the Bengaluru meeting would also be an important platform to draw out strategies for the upcoming state elections in Bihar, West Bengal and Assam, he said.