Days after being rescued from the Indian Ocean in a multi-nation operation, Commander Abhilash Tomy, who was under medical observation at Ile Amsterdam, was brought to Visakhapatnam safely onboard INS Satpura on Saturday.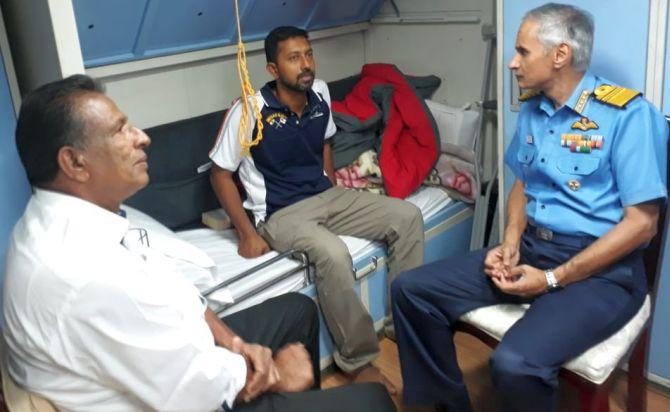 Flag Officer Commanding-in-Chief of the Eastern Naval Command, Vice Admiral Karambir Singh, briefly interacted with Commander Tomy and enquired about his health condition and the rescue operation, a release said.
Tomy has now been shifted to INHS Kalyani, the naval hospital of Eastern Naval Command, for observation and medical assistance as required, it said.
The Commander-in-Chief also interacted with Captain Alok Ananda, the commanding officer of INS Satpura who lost his father while the ship was on operational deployment and diverted for the search and rescue operation.
Tomy was participating in the Golden Globe Race 2018 representing India in the historic around the world race without modern navigation aids.
His sailing vessel, 'Thuriya, was dismasted on September 21 after being caught in a violent storm in the South Indian Ocean, approximately 1900 nautical miles West of
Perth, Australia.
Tomy suffered a severe back injury and dropped out of the race.
The Australian Rescue Coordination Centre at Canberra coordinated the rescue mission in conjunction with many agencies including the Australian Defence Department and the Indian Navy.
The release said Indian Navy launched 'Operation Raksham' to rescue the injured officer by immediately deploying the Long Range Maritime Reconnaissance Aircraft P8I in the area staging through Mauritius for providing close support and monitoring the rescue operations and diverted INS Satpura and Jyoti to undertake rescue operations.
On September 24, French fishing vessel Osiris reached the spot where the vessel was detected and carried out a successful rescue operation and later shifted Tomy to Ile
Amsterdam.
INS Satpura safely evacuated Tomy using the ship's helicopter on September 28. He was thereafter provided the requisite medical treatment onboard during the passage to
Visakhapatnam, the release said.
The ship successfully executed 'Operation Raksham' and brought Commander Tomy safely to Visakhapatnam displaying Indian Navy's reach, mobility and versatility to responding to the challenges of 'search and rescue' mission, the release said.
"The event is another testimony of the Indian Navy being a credible 'Net Security Provider' in the Indian Ocean Region, it added.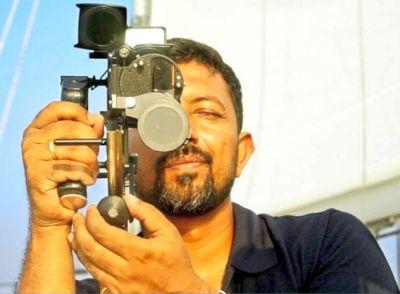 © Copyright 2021 PTI. All rights reserved. Republication or redistribution of PTI content, including by framing or similar means, is expressly prohibited without the prior written consent.