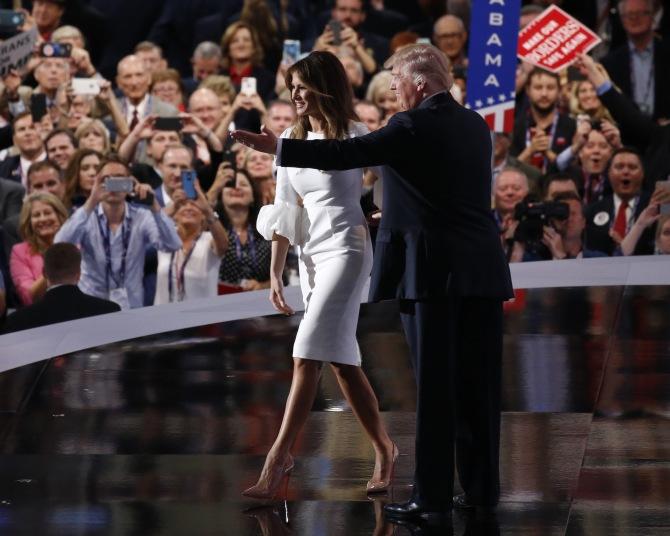 Describing India as a"geopolitical ally" and strategic trading partner of the United States, the Republican party has asked the Indian government to protect all its religious communities from violence and discrimination as well as permit greater flow of FDI.
The 58-page Republican manifesto released by the party after its formal approval said that Indian ancestry had made notable contributions to the US.
"India is our geopolitical ally and a strategic trading partner. The dynamism of its people and the endurance of their democratic institutions are earning their country a position of leadership not only in Asia but throughout the world," it said.
"For all of India's religious communities, we urge protection against violence and discrimination," it said.
The 2012 Republican platform had welcomed a stronger relationship with India both economically and culturally as well as in matters of national security.
"We hereby affirm and declare that India is our geopolitical ally and a strategic trading partner. We encourage India to permit greater foreign investment and trade. We urge protection for adherents of all India's religions," it said.
The four-day convention of the Republican party is currently going on in Cleveland, Ohio which will culminate with formal coronation of billionaire Donald Trump as the party's presidential candidate on Thursday.
Sleuths of security forces and secret service agents have converged on the city and huge make-shift iron walls have come up several blocks around the Quicken Loans Arena where the convention would be held from July 18 till July 21.
The convention is aimed at Americans to "get to know Donald Trump the man" rather than Trump the candidate. Trump will deliver the acceptance speech on Thursday night with the theme "Make America One Again."
IMAGE: Republican US presidential candidate Donald Trump introduces his wife Melania to speak during the Republican National Convention in Cleveland, Ohio. Photograph: Carlo Allegri/Reuters