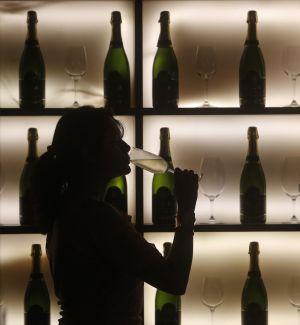 A team of police and district officials will conduct a thorough checking of pubs, bars and lounges in Gurgaon to ensure that 'hookah' and liquor are not served to youth below the age of 25.
CCTV cameras will also be installed at all the pubs and bars to ensure that youth are not served liquor.
The team will send its report to Gurgaon Police commissioner and deputy commissioner, who will take action accordingly.
The decision was taken at a meeting chaired by Police Commissioner Alok Mittal, an official spokesman said in Gurgaon on Tuesday.
The meeting also decided that no pub or bar will remain open after mid night.
Section 29 of Punjab Excise Act 1914 prohibits sale of liquor to persons below the age of 25 years and Section 62 of the Act provides penal provisions for violation.
In addition, all the pubs and liquor vends would be required to display a warning sign, saying "here liquor is not sold to youth under 25 years of age", similarly as it was done in case of sale of tobacco products.
Apart from the team, senior officers of police and administration would also conduct surprise checks in pubs and bars.
It was also decided that the deputy commissioner, who is also the district magistrate, will issue orders under Section 144 of Cr PC 1973 for installation of CCTV cameras in pubs.
Prohibitory orders banning running of 'hookah' bars in Gurgaon district were already in force.
It was decided in the meeting that the activities of pubs and bars will be monitored by senior officers of police and district administration regularly.
The food court or restaurant owners will also have to give an undertaking to the Designate Officer cum Civil Surgeon that 'hookah' will not be served to youth in their premises at the time of taking license.
It was also decided to recommend cancellation of license of the pub where liquor was being served to students recently.
Photograph: Reuters
© Copyright 2022 PTI. All rights reserved. Republication or redistribution of PTI content, including by framing or similar means, is expressly prohibited without the prior written consent.