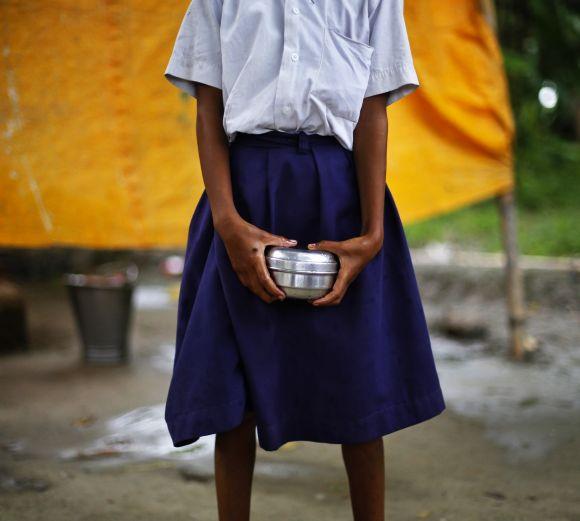 Further to our map showing consumption of excess food around the world, the map above shows the percentage of undernourished people across various countries.

The report titled 'Food and Nutrition in Numbers 2014', produced jointly by the Food and Agriculture Organization's Statistics and Nutrition Divisions, provides in-depth data about food consumption and nutrition around the world.

The report states, "Although great progress has been made in reducing the prevalence of hunger, over 800 million people are still unable to meet their daily calorie needs for living healthy lives. About one in nine people go to bed daily on an empty stomach. In cases where food is available, often the quality of the food does not meet micro-nutrient (vitamin and mineral) needs. More than two billion people continue to suffer from nutritional deficiencies."

It is interesting to note that the while prevalence of undernourishment, i.e. undernourished people as a percentage of the population is alarmingly high in countries like Haiti and Zambia, in terms of absolute numbers of undernourished people in the country, India and China are at the top of the list.

The table below shows the 20 countries with the highest undernourishment as a percentage of population and 20 countries with the highest undernourishment in absolute numbers.





For more data driven journalism, check Rediff Labs.