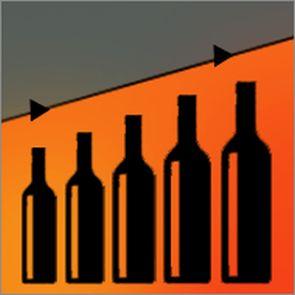 Alcoholism is becoming a widespread problem in Indian society and Tamil Nadu is no exception. In 1983, Tamil Nadu State Marketing Corporation was established for wholesale vending of alcohol in order to reduce the deaths because of drinking illicit liquor.
In October 2003, the government passed an amendment to the Tamil Nadu Prohibition Act, 1937, making TASMAC the sole retail vendor of alcohol in the state.
The state has a long history of prohibition, first implemented partially in 1937. From 1937 to 2001 it was lifted briefly during 1971-74, 1981-87 and 1990-91.
After 1983, TASMAC was in-charge of wholesale liquor sales whenever prohibition was lifted. Moreover whenever a prohibition was imposed, deaths due to illicit liquor occurred.
Now, prior to the Tamil Nadu assembly elections, political parties have announced that they would implement an alcohol ban once they come to power.
However, for a state that receives around 20 per cent of revenue from liquor sales, the government will not be in a position to implement total prohibition.
The Rediff Labs team analysed the sales of liquor in Tamil Nadu and its revenue and expenditure of Tamil Nadu government. Liquor sold in cases in thousands, one case will comprise of 48 units of liquor, and revenue and expenditure are Rs in crores.
The liquor sales has increased gradually from 1983-84 to 2014-15 so as the revenue. However, a sudden increase can be noticed during 2003-04. The reason behind this rise is in 2002 Tamil Nadu government introduced cheap liquor because the Indian made foreign spirits price was beyond the reach of poor people, who then drank spurious liquor due to which there was a rise in deaths. And the state revenue from alcohol sale began to climb a steep hill.
Due to increase in alcohol sale there might be increase in revenue but the worst part is the increase in accidents due to drunk driving also began to increase. The above chart compares liquor sales and the number of drunk driving accidents reported. When we observe the chart, the number of accidents increase along with the sale of liquor between 2009-2013 and decreased when the sales go down.
Alcoholism is a huge social problem and people are waking up to it. In Tamil Nadu, if they implement a prohibition then the revenue of the government will decrease, if they do not implement it, then the lives of people will be wasted.
So, will the Tamil Nadu government impose a prohibition? What do you people think about the prohibition of alcohol ? Will the upcoming assembly election answer the question?
CREDIT: Commissionerate of Prohibition and Excise, Tamil Nadu government and Ministry of road and highways
For more data driven journalism, check out Rediff Labs