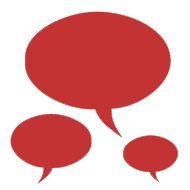 According to UNESCO's Endangered Languages Programme: "It is estimated that, if nothing is done, half of the 6,000 plus languages spoken today will disappear by the end of the century."
The above map shows the number of languages currently spoken in each country that UNESCO has classified as endangered.

To find the vitality of languages, UNESCO has developed a framework with the following nine criteria:
1) Inter-generational language transmission
2) Community member's attitudes towards their own language
3) Shifts in domains of languages use
4) Governmental and institutional language attitudes and policies, including official status and use
5) Type and quality of documentation
6) Response to new domains and media
7) Availability of materials for language education and literacy
8) Proportion of speakers within the total population
9) Absolute number of speakers
United States has 159 endangered languages which is highest as compared to other countries. India stands at the second place with 111 endangered languages. In third place is Russia with 103 endangered languages.
Here's a list of languages spoken in India that are endangered:
Kangdi, Mandeali, Mising, Mahasui, Kurru, Kuvi, Limbu, Malto, Kului, Kodagu, Badaga, Chambeali, Kolami, Konda, Jaunsari, Bhadravahi, Kinnauri, Churahi, Kachari, Parji, Sirmaudi, Koch, Lepcha, Deori, Gadaba, Juang, Tiwa, Mara, Biete, Koraga, Pangvali, Gangte, Nahali, Kuruba, Bawm, Bangani, Hill Miri, Idu, Lamgang, Muot, Naiki, Motuo Menba, Asur, Sulung, Gorum, Kom, Miji, Pu, Singpho, Turi, Aka, Bunan, Baghati, Bharmauri, Moyon, Brokshat, Geta, Takahanyilang, Aimol, Remo, Aiton, Birhor, Bori, Jangshung, Kota, Luro, Milang, Nihali, Tai Phake, Tinan, Darma, Byangsi, Kanashi, Khamba, Lishpa, Sanenyo, Pengo, Koireng, Toda, Dakpa, Khowa, Mech, Pasi, Toto, Zaiwa, Tarao, Purum, Kundal Shahi, Lamongse, Mra, Na, Aka, Handuri, Ruga, Shompen, Tai Nora, Tai Rong, Tangam, Onge, Sentilese, Jarawa, Great Andamanese, A'tong, Bellari, Bhalesi, Jad, Khasali, Koro, Langrong, Manda, Zangskari.
For more data driven journalism, check out Rediff Labs.