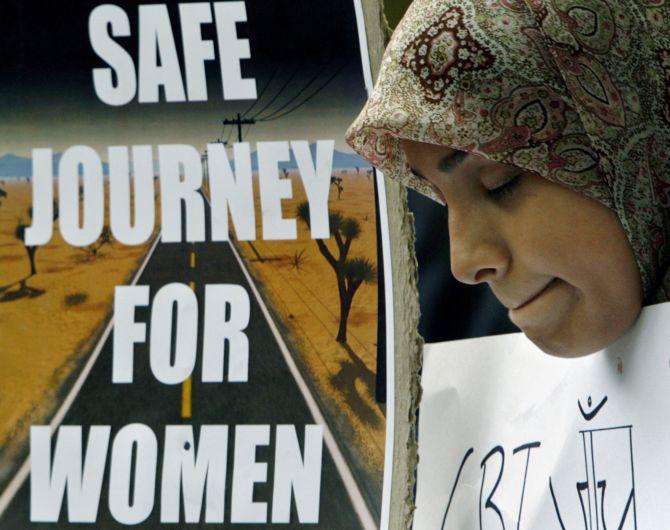 Since the last week of June, there have been several news reports about attacks against women. Be it, the Swathi murder case in Chennai or the rape of a six-year-old, women from the age of 6 to 70 have been killed, raped and molested. Women's safety is now a big concern in India for which the solution is still to be found.
The Rediff Labs team analysed the National Crime Records Bureau data on crime against women for the past decade -- 2004 to 2014 under different crime heads. The map shows the number of crimes committed against women in per lakh female population in Indian states in 2014.
The state with high number of crimes against women is Delhi with 169, Assam with 123 and Rajasthan with 91 crimes against women in per lakh population. States like Nagaland, Lakshadweep and Puducherry score low on crime against women.
The chart shows the rate of crime against women per lakh female population for different crime heads from the year 2004 to 2014. The crime heads are assault to outrage her modesty, rape, dowry deaths, immoral traffic, kidnapping and abduction.
From 2012 to 2014, there has been a drastic increase in rate of crime against women in Indian states. Move the slider to know which crime head is increasing in your state.
While seeing these numbers, the question 'Why women are not safe?' is unavoidable.
For more data driven journalism, check out Rediff Labs