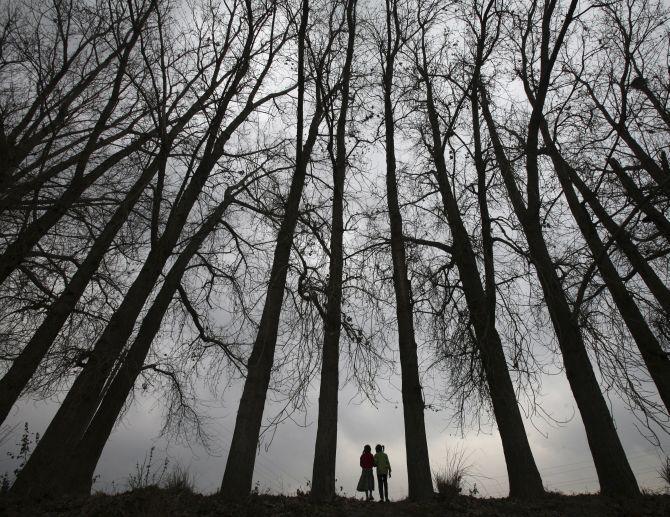 About 23 per cent of total geographic area of India is forest cover.
Take a look at the map above developed from data collected by the Forest Survey of India and published by the ministry of statistics and programme implementation. Explore each state on the interactive map to view the percentage of land covered by forests in each state.
The Northeastern states, also known as, Seven Sister States and the Himalayan state of Sikkim have dense forest cover. In fact more than half, 55 per cent, of the total geographic area of these states is forestland.
The Indian Forest Act classifies forests as Reserved, Protected and Unclassified depending on the level of protection they enjoy from the Government.
It is interesting to note that protected forest cover increased remarkably in Andhra Pradesh and Gujarat, both by approximately 85 per cent between 2009 and 2013.
On the other hand, it declined by 63 per cent during the same time period in Andaman & Nicobar Islands. The total forest cover in Gujarat increased by an impressive 14 per cent, ie 2,720 sq km, highest for any state.
It is curious that the reported area for protected forests in 2009 in Goa was 845 sq km. and it dropped all the way to 0 sq km in 2013. These previously protected forests are now unclassified forests, according to 2013 numbers.
The illegal mining activities in Goa that were halted by Supreme Court order in 2012 might be related to this change.
For all other states, the protected forest cover either remained unchanged or there was no significant change reported. The total forest cover in India increased by 0.3% (2,283 sq. km) between 2009 and 2013 as per the India State of Forest Report.
For more data driven journalism, check out Rediff Labs