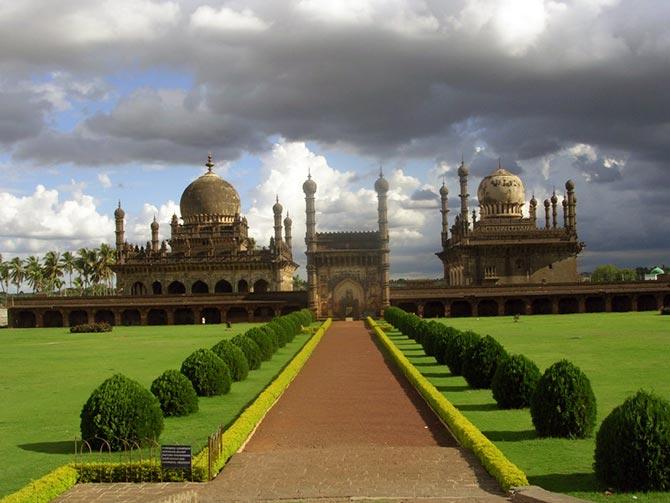 Tourism in India is economically important and growing rapidly. The ministry of tourism is taking more initiatives like Incredible India to improve its tourism sector.
India is known for its cultural, heritage and natural sites which attract millions of tourists from countries within India and all over the world.
In North from Jammu and Kashmir, which is often dubbed as "Paradise on Earth" to the south Kanyakumari where the triseas meet and in west from Rajasthan literally meaning 'Land of the Kings' to the north east to the Kaziranga National park at Assam, India is known for its tourist spots.
There are 35 World Heritage sites in India that are recognised by the UNESCO.
The Rediff Labs team analysed the data from the ministry of statistics and programme implementation, which explains the number of tourists visiting India from foreign countries and within India to know which state attracts most of the tourists and how tourism in each state has improved from 2014 to 2015.
The above map shows the number of both domestic and foreign tourists visiting each state in 2015 and its growth rate.
The size of the circle represents the number of tourists and the colour represents the growth rate of tourism in that state.
The states, which attract the most foreign tourists are Tamil Nadu, Maharashtra, Uttar Pradesh stands at the top three. States which attract the most domestic tourists are Tamil Nadu, Uttar Pradesh, Andhra Pradesh.
Lakshadweep has fewer tourists but it has a very high growth rate in terms of tourism.
For more data driven journalism, check out Rediff Labs.