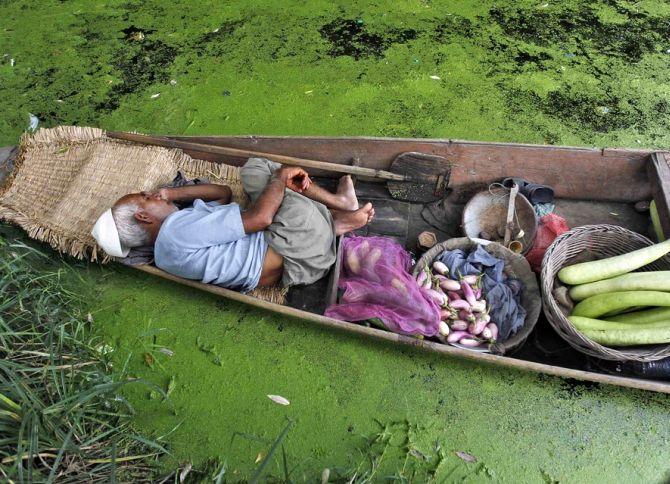 While schemes such as Jawahar Lal Nehru Urban Renewal Mission and Rajiv Awas Yojana are working to provide adequate housing in the country, as per Census 2011 there are still 1.5 homeless persons per 100 population in India.

Urban Development, Housing and Urban Poverty Alleviation Minister M Venkaiah
Naidu, in a recent statement, said that the number of homeless people had risen over the last decade.
The map above shows the number of homeless persons per 1000 population in districts across India.
Several pockets in J&K, Himachal Pradesh, Mizoram, Assam, Kerala and Tamil Nadu have very few homeless people. On the other hand a few districts like Lohit (Arunanchal Pradesh), Kanpur Nagar (UP), Mumbai and Kolkata have large numbers of homeless people.
Check out the map to see where your area stands.
It is also interesting to see this map along with the
land encroachment map of India
recently published by Rediff Labs.
For more data driven journalism, check out Rediff Labs