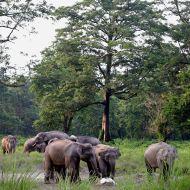 The number of wildlife sanctuaries in India grew from 500 in 2006 to 525 in 2014. Sounds like an improvement, right?
Wrong.
Rediff Labs dug a little deeper and found that the area covered by wildlife sanctuaries in India has actually shrunk from 155,980 square kilometre to 116,251 square kilometre in the same time frame.
Explore the map above to see the change in wildlife sanctuary area in each state of India.
The curious case of increasing numbers and decreasing area
Take a look at the table below that shows states which have reported an increase in the number of wildlife sanctuaries but a reduction in the total area covered by them (from 2006 to 2014).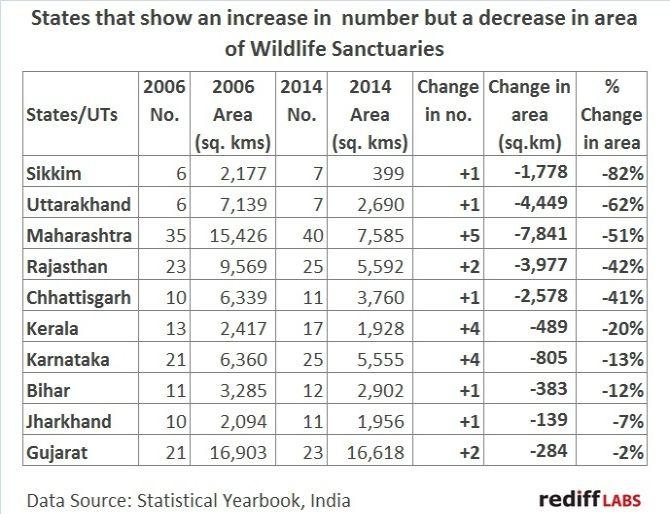 For more data driven journalism, check out Rediff Labs