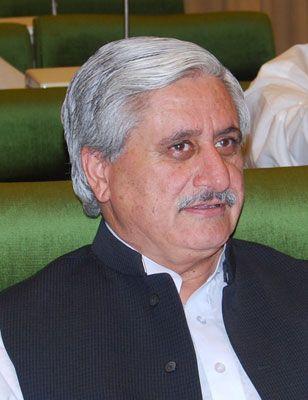 In a fresh twist to the decades-old Kashmir dispute, the "president" of Pakistan-occupied Kashmir has said that talks can be held with India on any proposal for an independent state of Jammu and Kashmir.
"We are ready to consider the option, if India comes to the negotiating table and puts forward the idea of giving (Jammu and Kashmir) independent status," PoK president Sardar Muhammad Yaqoob Khan has said.
"If India agrees to give (Jammu and Kashmir) independent status, we can also think (along these lines)," he said during an interaction with journalists in Islamabad.
Khan contended Pakistan was sincere in wanting to resolve the Kashmir issue. "These things (discussing options) are only possible when India comes to the negotiating table and admits that Kashmir is a disputed territory," he said.
He further said the Kashmir issue will become important once NATO forces begin pulling out of Afghanistan. He said Afghanistan had overshadowed the Kashmir issue for the past 10 years.
Indian and Pakistani diplomatic sources said the prospect of carving out an independent Jammu and Kashmir has not been discussed by the two countries.
However, the Pakistan government stuck to its oft-repeated stand. "Legally our stand is that the UN resolutions should be implemented," Foreign Office spokesperson Tasnim Aslam said in response to a question on Khan's remarks.
Asked specifically about Khan's remarks, Aslam told PTI: "I have not seen or read his statement and hence I cannot comment."
The legal process is that if at some stage, "Pakistan, India and Kashmiris reach an agreement on the settlement of the Kashmir dispute, they would have to go back to the UN Security Council to get another resolution to endorse that procedure", she said.
She said the resolution has to be according to "the aspirations of the Kashmiris".
Under the interim constitution of PoK, those who believe in an independent Kashmir are barred from taking part in legislative assembly elections.