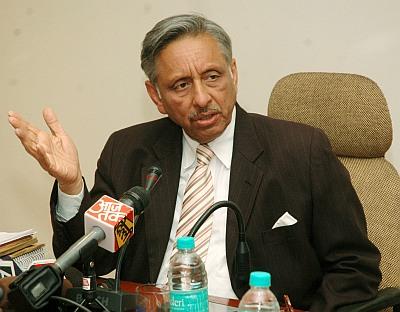 Congress leader Mani Shankar Aiyar, suspended from the party for making derogatory remarks against Prime Minister Narendra Modi, on Friday said he would accept any punishment if the party suffers damage in the Gujarat polls because of his comments.
Aiyar, who was suspended on Thursday, said the Congress party had given him a lot and there was no future for India without the party.
"If the Congress suffers any damage in the Gujarat polls because of my comments, then whatever punishment the party deems fit I will accept it," he said.
"The Congress has given me a lot. There is no future for India if there is no Congress," he said.
The disciplinary action against the senior leader came after he called the prime minister a "neech kism ka aadmi" (vile sort of man).
Gujarat goes to polls on Saturday for the first phase of the elections. The second phase is on December 14.