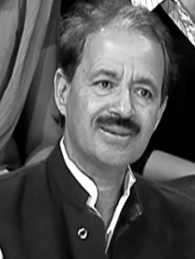 Rashid Alvi was dropped as the Congress spokesperson with the All India Congress Committee on Sunday bringing in a new team of eight spokespersons, retaining existing three and inducting five fresh faces.
The new faces are Raj Babbar, Shakeel Ahmed, Mohan Prakash, Meem Afzal and Bhakta Charan Das. Renuka Chowdhury, Sandeep Dikshit and P C Chacko were retained as spokespersons.
The announcement was made by Congress General Secretary Janardan Dwivedi, who said the appointments of spokespersons have been made by party chief Sonia Gandhi with immediate effect.
While Babbar is a Lok Sabha member from Uttar Pradesh, Das, a former Union minister, is an MP from Odisha. Meem Afzal is a former MP who has worked as India's ambassador in Turkmenistan. Mohan Prakash and Shakeel Ahmed, who have earlier been spokespersons, are special invitees to the Congress working committee and have also been AICC in-charge of some states.
While Prakash is in-charge of party affairs in Maharashtra, Gujarat and Jammu and Kashmir, Ahmed looks after West Bengal and Jharkhand. Alvi is the lone spokesperson in the outgoing team who has not found a place in the new team.
At the Chintan Shivir of the Congress at Jaipur sometime back, Rahul Gandhi had hailed Alvi along with Delhi and Rajasthan Chief Ministers Shiela Dikshit and Ashok Gehlot respectively. Alvi hails from Uttar Pradesh and has been a member of the Rajya Sabha from Andhra Pradesh till sometime back. The appointment of the new spokespersons came close on the heels of the formation of a Media Committee.
Political Secretary to Congress President Ahmed Patel, AICC General Secretary Janardan Dwivedi, who is Chairman of AICC Media Department, I&B Minister Manish Tewari, party General Secretary Digvijay Singh and Minister of State V Narayansamy are among the members of the Committee.
Party spokesperson Sandeep Dikshit, who heads the research team, and Deepender Hooda, who heads the one on social media, are also part of the Committee, which had its meeting in New Delhi on Saturday.
The formation of the committee is part of the Congress strategy to bolster its presence on both conventional and cyber media ahead of the next Lok Sabha elections. It has been set up at a time when the party is facing flak on the social media.
The move comes in the backdrop of Congress leader Rahul Gandhi repeatedly expressing his keenness to get the party that cutting edge which helps in responding effectively to the Opposition's sustained media campaigns against it.

Image: Rashid Alvi
© Copyright 2021 PTI. All rights reserved. Republication or redistribution of PTI content, including by framing or similar means, is expressly prohibited without the prior written consent.