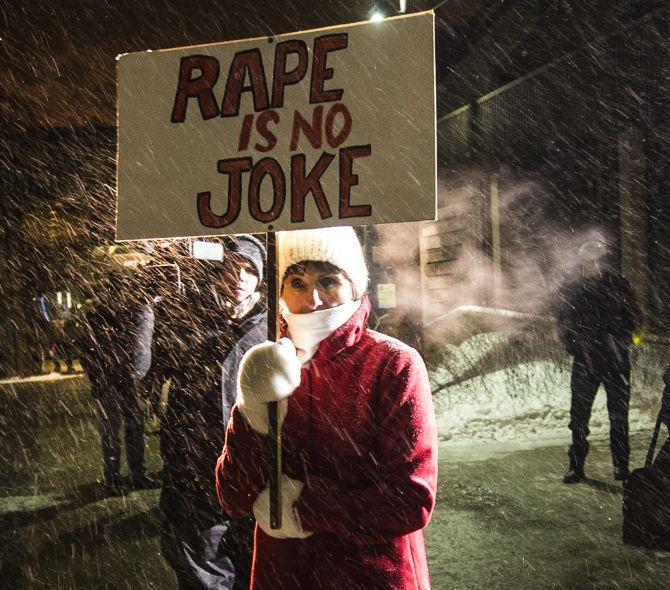 The Grammy Awards paused the celebration to deliver a strong message from US President Obama about violence against women and girls, calling on artists to use their power to change public attitudes.
In the message via video, Obama told viewers that nearly one in five American women will be raped, and nearly one in four will experience some form of domestic violence. He then urges viewers to take responsibility for ending rape and sexual assault, saying: "It's not okay – and it has to stop."
Obama also called on artists at the Grammys to get involved, telling viewers, "Go to itsonus.org and take the pledge. And to the artists at the Grammys tonight, I ask you to ask your fans to do the same too."
"It's on us – all of us - to create a culture where violence isn't tolerated, where survivors are supported, and where all our young people -- men and women -- can go as far as their talents and their dreams will take them," Obama said.
MUST READ: Indian-origin musician wins Grammy award
The ad is part of the White House's ongoing sexual assault awareness campaign, "It's On Us." The White House launched the campaign in September as part of an effort to fight the campus sexual assault epidemic.
Immediately following Obama's message, Brooke Axtell, a survivor of domestic violence took the stage and delivered a moving spoken word piece about surviving domestic assault at the hands of her partner, and eventually leaving him.
"Authentic love does not devalue another human being. Authentic love does not silence, shame, or abuse. If you are in a relationship with someone who does not honor and respect you, I want you to know that you are worthy of love. Please reach out for help. Your voice will save you," Axtell said. After Axtell's performance ended, singer Katy Perry took to the stage to perform her song "By the Grace of God."
Image: A woman protester holds a board that reads 'Rape is no joke'. Photograph: Reuters