After Ramjas College witnessed large-scale violence over a seminar, SGTB Khalsa College has decided to postpone a street-play competition till peace and normalcy returned to North Campus of Delhi University.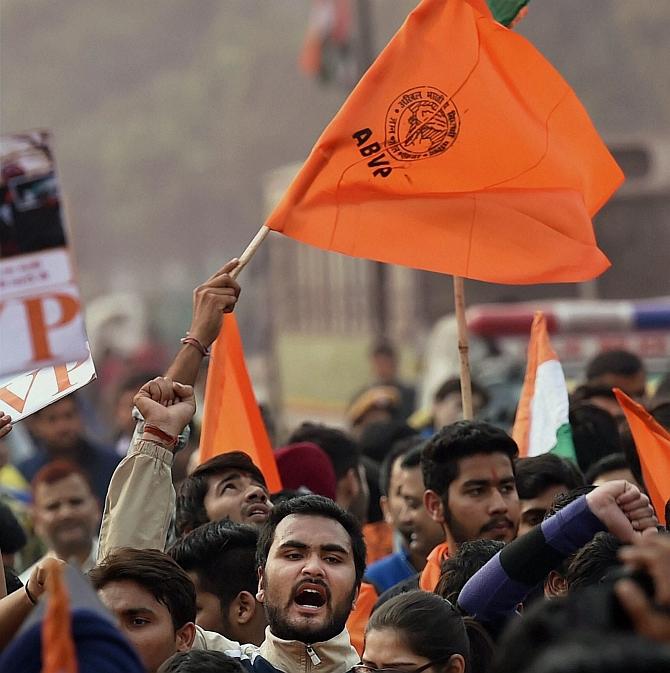 The move came after the Delhi University Students Union, led by RSS' student wing Akhil Bharatiya Vidyarthi Parsihad, told the college principal that the security for the event "cannot be guaranteed" if the scripts had "anti-national content".
Principal Jaswinder Singh has denied taking the decision under any pressure from anyone and said the college had simply "postponed" the event.
"I have told the principal to go through the scripts before allowing them to be staged at the competition. I have said that any objectionable and anti-national content will create an alarming situation and the security for the event cannot be guaranteed," DUSU President and ABVP member Amit Tanwar said.
The principal said, "The situation was not conducive for the event in view of the recent violence so we had voluntarily decided to postpone it after discussions with all stakeholders."
However, the theatre convener and assistant professor at the college, Saikat Ghosh, alleged that the event was scrapped after repeated threats from DUSU.
"There were repeated threats from DUSU and police had also appealed to us to call off the event in the interest of restoring peace and normalcy on the campus," Ghosh said.
Ramjas College had on Wednesday witnessed large-scale violence between members of AISA and ABVP supporters. The genesis of the clash was an invite to JNU students Umar Khalid and Shehla Rashid to address a seminar on 'Culture of Protests' which was withdrawn by the college authorities following opposition by the ABVP.
Tension continued to simmer across Delhi University's North Campus yesterday with students' groups holding protests against police "high-handedness" during the violent clashes even as three policemen were suspended for "unprofessional" conduct.
Both Ramjas College and SGTB Khalsa College are on North Campus.
While the DU authorities maintained that the varsity proctor's office is looking into the issue, the HRD ministry had on Thursday sought a report from the university over the issue.