A prominent Hindu temple in Canada has been defaced by 'Khalistani extremists' with anti-India graffiti in an apparent hate crime, prompting the Indian mission in Toronto to condemn the incident and urge Canadian authorities to take swift action against the perpetrators.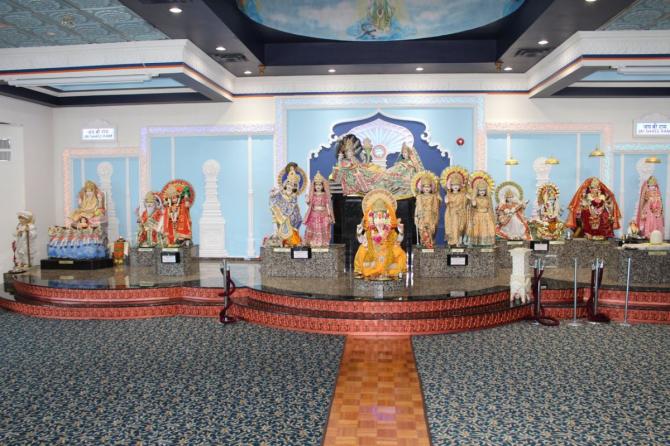 The latest incident took place at a Ram Mandir in Mississauga on February 13. The time of the incident is, however, not known.
"We strongly condemn the defacing of Ram Mandir in Mississauga with anti-India graffiti. We have requested Canadian authorities to investigate the incident and take prompt action on perpetrators," India's consulate in Toronto tweeted on Tuesday.
"Vandalism occurred overnight (February 13th) at the Shri Ram Mandir in Mississauga, Ontario, Canada. We at the Ram Mandir are very disturbed by this occurrence and we are working with the appropriate law enforcement authority on this matter," the Facebook page of the temple said.
The walls of the temple painted with pro-Khalistani slogans and anti-India graffiti.
This is not the first time that a Hindu Temple in Canada was defaced with anti-India graffiti.
In January, a Hindu Temple in Brampton Canada was defaced with hate-filled messages directed towards India, causing an outrage among the Indian community.
In September, the BAPS Swaminarayan Mandir, Toronto was defaced by "Canadian Khalistani extremists".
The BAPS Swaminarayan Sanstha is a spiritual, volunteer-driven faith dedicated to improving society through individual growth by fostering the Hindu ideals of faith, unity, and selfless service.
Last September, the ministry of external affairs issued a statement condemning the rise of hate crimes against Indians and anti-India activities in Canada, expressing their concern with stern language.
Statistics Canada reported a 72 per cent increase in hate crimes based on religion, sexual orientation, and race between 2019 and 2021.
This has led to increased fears among minority communities, particularly the Indian community, which is the fastest-growing demographic group in Canada, accounting for almost four per cent of the population.
© Copyright 2023 PTI. All rights reserved. Republication or redistribution of PTI content, including by framing or similar means, is expressly prohibited without the prior written consent.