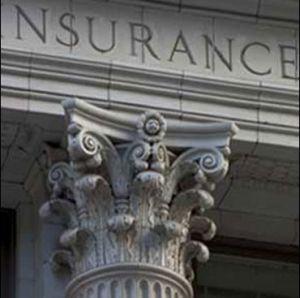 The Select Committee of Parliament on amending the Insurance Act to raise foreign investment cap has been given 2 more weeks till December 12 to submit its report, but not before Opposition parties raised questions over the procedure for seeking extension of the timeline.
The Select Committee headed by Bharatiya Janata Party's Chandan Mitra was to submit the report by November 28.
When Mitra moved a resolution seeking extension of deadline to December 12, P Rajeev (Communist Party of India-Marxist) said the committee members were not aware of the move and the chairman can seek more time for submission of the report only after the issue is discussed in the committee and he is authorised to do so.
"I am a member of the committee and I am not aware of this," Rajeev said as other members of the panel including Derek O'Brien (TMC) and JD Seelam (Cong) joined in to say they too were unaware of the move.
Finance Minister Arun Jaitley said 2 members of the Select Committee -- J P Nadda and Mukhtar Abbas Naqvi -- were inducted in the Council of Ministers. Two new members – V P Singh Badnore and Rangasayee Ramakrishna -- were on Tuesday nominated to the Committee.
"Obviously, it will need more time," he said. "They have to decide if they want the committee or want to dissolve it."
If the House desires that the panel should not be given extension, the government was willing to bring the insurance bill on Wednesday, he said.
Opposition members, however, continuing to insist that the resolution be withdrawn and Mitra immediately convene a meeting of the panel to discuss the extension of tenure before coming to the House.
But Mitra was unwilling to heed to the advice. Jaitley quoted for rules to say the House can decide on the extension of a panel.
Thereafter, the resolution was put to vote and passed by voice vote.