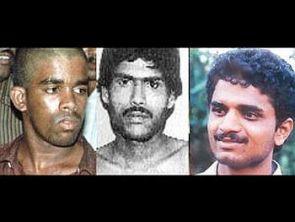 Four convicts in the Rajiv Gandhi Assassination case lodged in the Central Prison here were on Wednesday overwhelmed by a sense of jubilation on hearing about the Tamil Nadu Government's decision to set them free.
Murugan, Santhan and Perarivalan, already in a celebratory mood after their death sentence was commuted by Supreme Court on Tuesday, and Nalini, serving life sentence, were "jubilant like never before" on being informed about the government decision to release all seven convicts, jail officials said.
"They had an expectation, a hope that they would be released. Now, they are jubilant that the much expected day has come so soon," Additional Superintendent of Police (Prison), Vellore Central Jail, C Krishnakumar told PTI.
The three other convicts in the case -- Robert Payas and Jayakumar, both Sri Lankan citizens, are in Puzhal Prison in Chennai, and Ravichandran is in Madurai Central Jail.
Meanwhile, a top jail official said authorities were ready to free the convicts as soon as the government order was given.
"As soon as we receive the government order, the convicts will be released immediately," Additional Director General of Police, Prisons, J K Tripathi told PTI.
Asked if any procedural formalities had to be completed before release, he said the "regular procedure" in such cases will be followed. He, however, declined to go into specifics stating that "it is of no public interest."
Meanwhile, pro-Tamil outfits burst fire crackers and distributed sweets to the public in several places of Tamil Nadu.
© Copyright 2022 PTI. All rights reserved. Republication or redistribution of PTI content, including by framing or similar means, is expressly prohibited without the prior written consent.