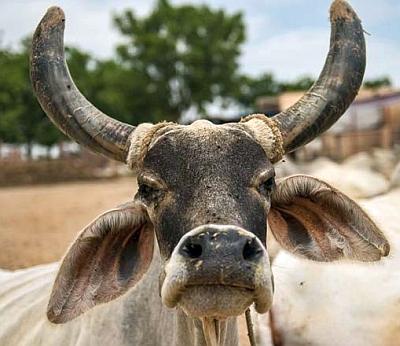 A cow-urine refinery has started operations at Jalore, Rajasthan.
Inaugurated by state medical and health minister Rajendra Rathore on Sunday, the refinery, set up at Pathmera Gaushala, will reportedly prepare cow-urine extract for use in the formulation of various products.
Rathore on the occasion emphasised on the need for large-scale research on cow products and their application in the treatment of various diseases.
"There is a pressing need that we explore the scientific concepts behind traditional medical practices and undertake research for treatment of various diseases by combining them with the cow products," said Rathore.
A MoU to this effect has been singed between Jodhpur's Dr S Radhakrishnan Ayurveda University and the Rajasthan University of Veterinary and Animal Sciences at Bikaner.
According to Rathore, a by-product derived from cow-urine extract will be used for cleaning at the SMS Hospital in Jaipur. He also reiterated the commitment of the state government for the consumption of various other by-products.
Head of Pathmera Gaushala, Dinesh Giri Maharaj, said that besides the cleaner, pesticides would be prepared using the cow-urine extract.
"This pesticide will be absolutely an organic product and would prove a boon for organic farming," he said.
While calling for support of the cow-driven economy, he said that providing assistance to gaushalas and cow products should be a priority for governments so that cow-rearing could lead to economic independence.
Currently, the fibre obtained from cow dung is being used at two places, in Agra and Jalore, for running industries. Maharaj added that if harnessed to its fullest, cow dung can also address the energy shortage.
© Copyright 2022 PTI. All rights reserved. Republication or redistribution of PTI content, including by framing or similar means, is expressly prohibited without the prior written consent.