Former Congress chief Rahul Gandhi who has chosen to wear a T-shirt even during the ongoing cold wave in North India, was once again spotted wearing a white T-shirt at the party's 138th Foundation Day celebrations in the national capital on Wednesday.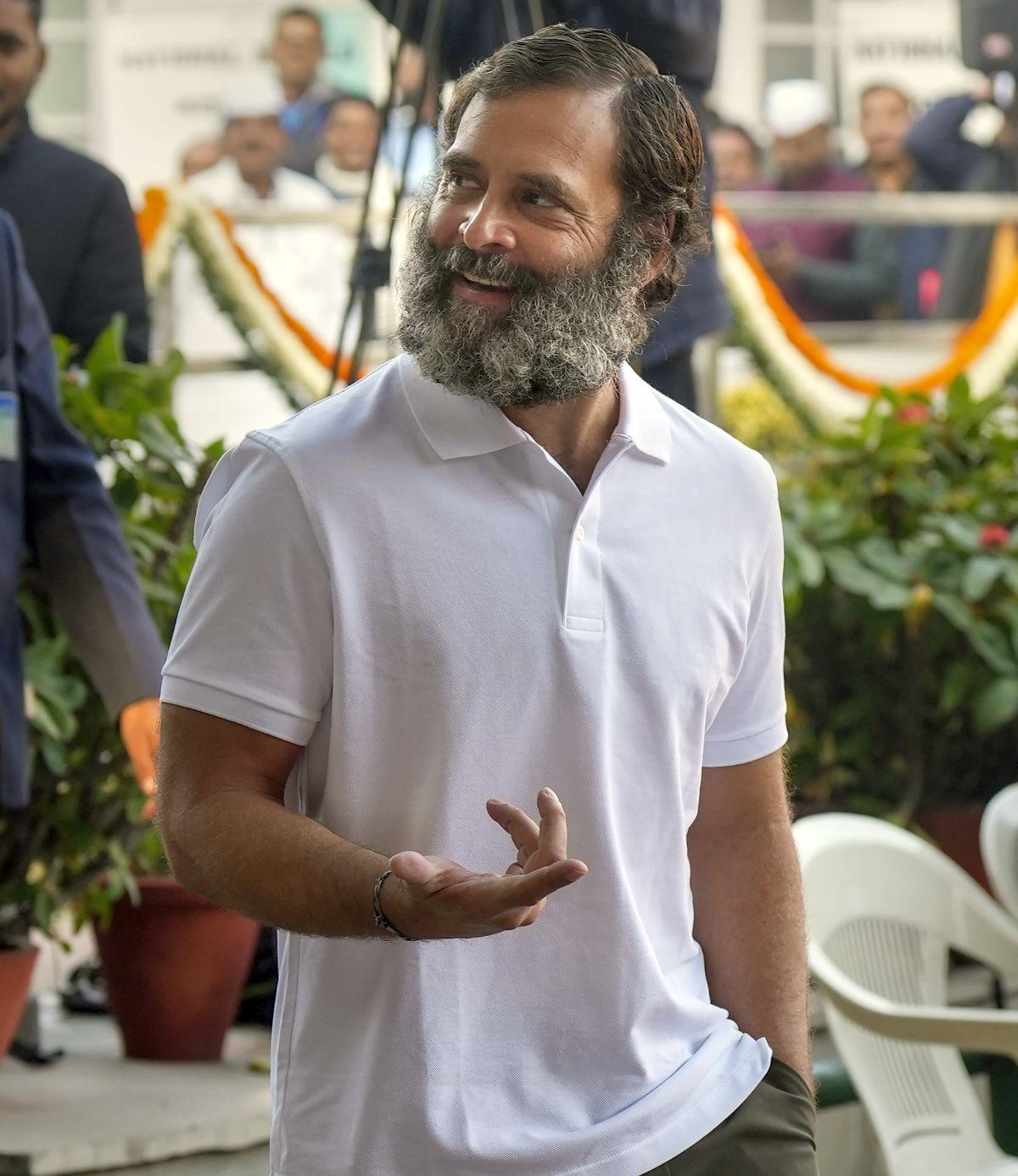 Former party chief Sonia Gandhi was also among those who participated in the Congress party's Foundation Day celebrations at the All India Congress Committee headquarters.
When a reporter asked him, "Today again in the same T-shirt?", Rahul Gandhi replied, "T-shirt hi chal rahi hai aur jab tak chal rahi hai chalyenge (Will wear it as long as I can)."
The former Congress president made headlines last week after wearing a half sleeves plain white T-shirt during a visit to Mahatma Gandhi's shrine and those of former prime ministers Jawaharlal Nehru, Rajiv Gandhi, and others.
Dressed in the T-shirt and slacks, Gandhi appeared oblivious to chilling winter temperatures.
Parts of the national capital has been reeling under a cold wave, with minimum temperatures dropping to below 5 degrees Celsius.