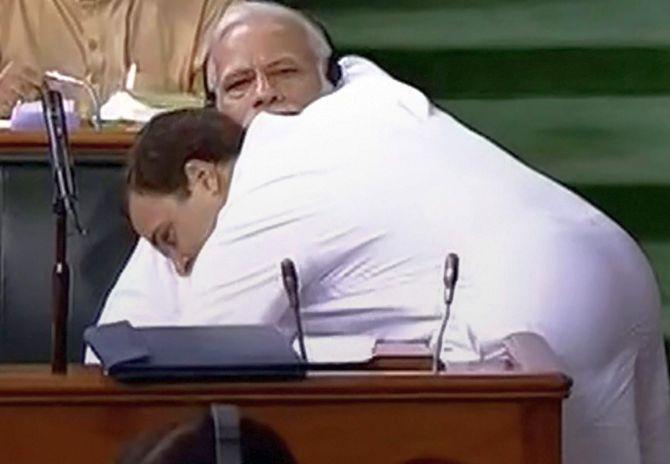 Union minister Ashwini Kumar Choubey stirred a controversy on Saturday with his remarks that Congress president Rahul Gandhi suffers from 'some mental disease like schizophrenia' and 'is no more than a 'naali ka keeda' (sewer worm) before the prime minister', drawing strong criticism from both the opposition and National Democratic Alliance member Janata Dal-United.
The Bharatiya Janata Party leader also targeted Rashtriya Janata Dal chief Lalu Prasad Yadav, who is serving jail term in fodder scam cases, saying he has been 'cursed by the poor' and 'is paying for his own sins'.
A furious Congress said the BJP has exposed its 'fake respect' for Hindu traditions by insulting Gandhi while he is on a pilgrimage to the Kailash Mansarovar shrine.
The RJD too hit back saying the BJP leadership, which is 'busy making an event out of the death of Atal Bihari Vajpayee', should have learnt how to conduct oneself in the public from the late prime minister.
The minister made the objectionable remarks when his views were sought by reporters in Sasaram on Gandhi's pilgrimage to Kailash Mansarovar and efforts by opposition parties like the Congress and RJD to form a nation-wide 'Mahagathbandhan' (Grand Alliance).