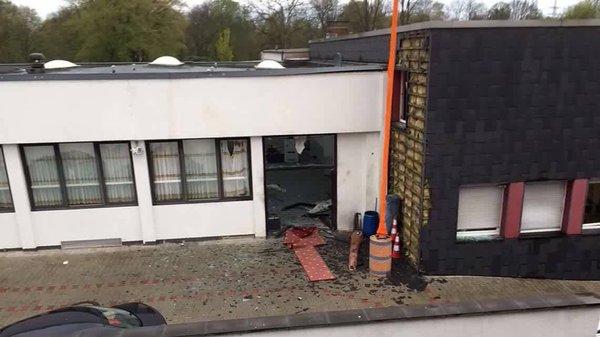 An explosion at a gurudwara in Germany's Essen city was a "terror attack" carried out by radical Islamists, authorities have said for the first time, terming it as an "entirely new" strike targeting the Sikhs.
After the interrogation of two detained teenagers, the investigators hold the view that the blast was a "religious motivated terror of the Islamist scene", Essen's police commissioner Frank Richter said on Thursday.
The blast ripped through the entrance hall of the gurudwara on Saturday during a wedding ceremony and severely damaged part of the building besides shattering windowpanes and injuring three persons, including the priest.
The interior minister of the state of North Rhine Westphalia Ralf Jaeger spoke of an "Islamic background" to the blast and called for a thorough investigation to establish to what extent the two youths were radicalised by jihadists.
It also must be investigated who are the other persons with whom the two terror suspects had contacts, he said.
Jaeger said it was "entirely new" that the Sikh community in this country has become the target of a terror attack.
The two terror suspects' affiliation to a particular group cannot be established at the present stage of the investigation, Richter told a news conference in Essen.
German TV network ARD on Thursday reported that one of the two men arrested, identified by police as Yusuf T, is an Islamic State sympathiser and investigators treat him as the main suspect in the attack.
He is known to the authorities as an activist in the Islamist scene in the Ruhr region of North Rhine Westphalia. He also has close links to "Lohberger-Brigade", an alliance of radical Islamists in the town of Dinslaken, the report said.
Photos and video sequences of CCTV footage showing the two men released by the police on Wednesday helped the authorities to apprehend them, Richter said.
They are believed to have planted an explosive device hidden in a backpack in the entrance hall of the gurudwara. It went off at the end of the marriage ceremony.
Around 70 police officials are working round-the-clock to investigate the entire background of the attack and to evaluate large amount of evidences collected.
More arrests in this connection cannot be ruled out, Richter said.
He assured the Sikh community that they can feel secure in the city and the authorities would do everything to protect them.