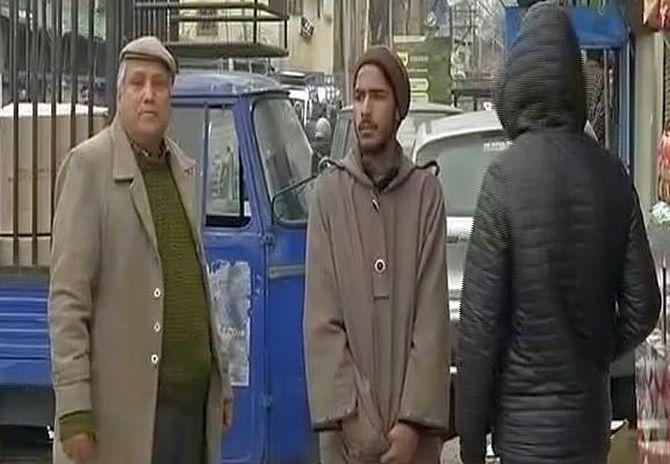 A powerful 6.1 magnitude earthquake struck northern Afghanistan on Wednesday, with the tremors felt as far away as India and Pakistan, where one girl was killed and several others injured.
The quake hit at 12:37 IST near Afghanistan's northern border with Tajikistan in the Hindu Kush mountains at a depth of 191 kilometres, the US Geological Survey said.
The epicentre was in Jurm district of Afghanistan's Badakhshan Province, TOLONews reported.
In Kabul, at least two heavy tremors were felt – which sent people running out on the streets.
Three persons were injured in Afghanistan's Jurm district, an official said.
Jurm is the same area which was the centre a devastating 7.5 magnitude quake in October 2015 that triggered landslides and flattened buildings, killing more than 380 people across the region, news agencies said.
Across the border in Pakistan, homes, offices and schools were quickly evacuated in Islamabad, Peshawar and Lahore.
Mild tremors were also felt in New Delhi.
In Pakistan's Quetta town, one girl was killed after the roof of her house collapsed during the earthquake.
Deputy Commissioner Shabir Mengal said some villages in the Balochistan province also felt the tremors.
"The injured have been rushed to a nearby hospital for treatment. Emergency has been declared in all hospitals," he said.
At least 10 people were injured in Khyber Pakhtuhwa in earthquake-related incidents, Geo news reported.
Rescue teams were also dispatched to Khyber Pakhtunkhwa province to assess reports of damage.
A school building was collapsed in Peshawar and several children are feared to be injured. The rescue operation has been started.
However Pakistan's National Disaster Management Authority did not expect serious losses, a spokesman said.
Afghanistan is frequently hit by earthquakes, especially in the Hindu Kush mountain range, which lies near the junction of the Eurasian and Indian tectonic plates.
Pakistan is also among the most earthquake-prone regions of the world with high vulnerability to earthquakes as the country lies in the same junction.
In October 2005, a high intensity earthquake measuring 7.4 magnitude hit parts of Pakistan, killing over 80,000 people and leaving hundreds of thousands others homeless.