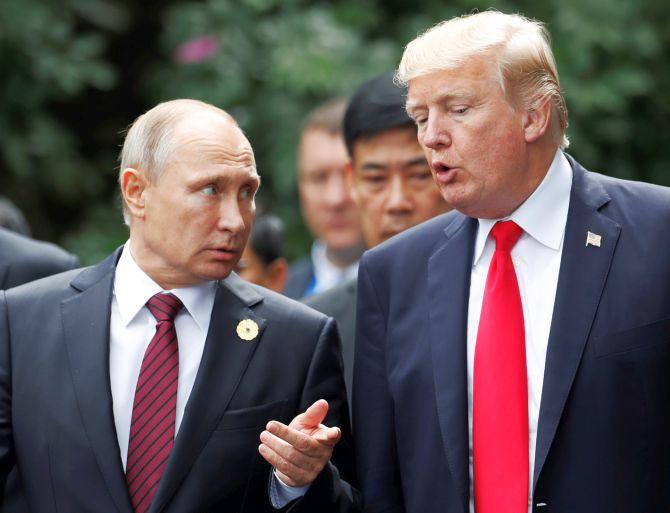 United States President Donald Trump today said that his Russian counterpart Vladimir Putin seems "very insulted" by the persistent allegations of Russian interference in the US election.
"He (Putin) said he didn't meddle. He said he didn't meddle. I asked him again," Trump said.
"You can only ask so many times... he said he absolutely did not meddle in our election," the US president told reporters on Air Force One as he headed to Hanoi.
Trump said that he believed Putin was "very insulted by it, which is not a good thing for our country".
The US president said he had had "two or three" brief conversations with his Russian counterpart at the Asia-Pacific Economic Co-operation summit in the Vietnamese city of Da Nang.
The justice department is investigating the claims, as well as alleged collusion involving Trump's team.
Several key former aides have already been named in connection with the inquiry.
IMAGE: US President Donald Trump and Russia's President Vladimir Putin talk during the family photo session at the APEC Summit in Da Nang, Vietnam. Photograph: Jorge Silva/Reuters