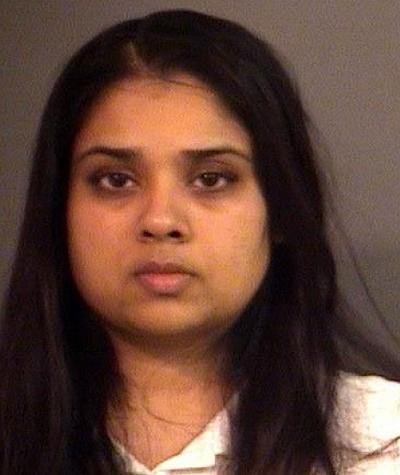 The stiff 30-year prison sentence for an Indian-American woman for foeticide and child maltreatment has sparked a debate in the US on how prosecutors are using laws designed to protect expecting mothers to criminalise women for terminating a pregnancy.
Purvi Patel, 33, was sentenced on Monday on the neglect of a dependent charge to 30 years in prison with 20 years executed, 10 suspended. She will also serve five years probation.

For the foeticide charge, she was sentenced to 6 years in prison, to run concurrently with her neglect of a dependent sentence, ABC News reported.
Reproductive rights activists believe the sentencing of Patel, who lives in Indiana, highlights how US prosecutors are using laws designed to protect expecting mothers to criminalise women for terminating a pregnancy.

"While no woman should face criminal charges for having an abortion or experiencing a pregnancy loss, the cruel length of this sentence confirms that foeticide and other measures promoted by anti-abortion organisations are intended to punish not protect women," said Lynn Paltrow Executive Director of National Advocates for Pregnant Women in a statement.
Patel is not the first woman in the US to have been arrested and charged with a crime for terminating her own pregnancy or based on allegations that she had attempted to do so, it said.

This case, however, is the first time any woman has been charged, convicted, and sentenced for the crime of foeticide for having attempted to end her own pregnancy, it said.

Patel comes from a family of Indian immigrants who settled in Granger, Indiana, a suburb of South Bend.
Patel in July 2013 went to a hospital emergency room suffering from heavy vaginal bleeding. She denied that she had been pregnant, but eventually told doctors that she had miscarried and placed the stillborn foetus in a bag and placed the bag in a dumpster.
Patel's defence attorney argued that the prosecution could not simultaneously accuse Patel of killing her unborn child and of abandoning a living one.
But Indiana prosecutor Ken Cotter said that a person can be found guilty of foeticide even if the foetus survives, and Judge Elizabeth Hurley ultimately rejected the defence's argument.

A jury found Patel guilty on both counts in early February, though Patel's attorney plans to appeal the verdict.
At the sentencing, Hurley said that Patel was in a position to legally end her pregnancy, but opted for an illegal method, and later "ensured that baby's death by placing him in the trash can with the other bathroom trash".
Activists like Sara Ainsworth, director of legal advocacy at National Advocates for Pregnant Women, expressed concerns that women will be less likely to seek out doctors in cases of abortions or miscarriages.

David Orentlicher, a medical ethics specialist and former Indiana state representative, echoed that fear.
"Any time a pregnant woman does something that can harm a foetus, now she has to worry, 'Am I going to be charged with attempted foeticide?'"