Rahul Gandhi on Thursday visited the family of a debt-ridden farmer, who committed suicide last week, barely a month after he had met the Congress vice president to apprise him of farmers' woes.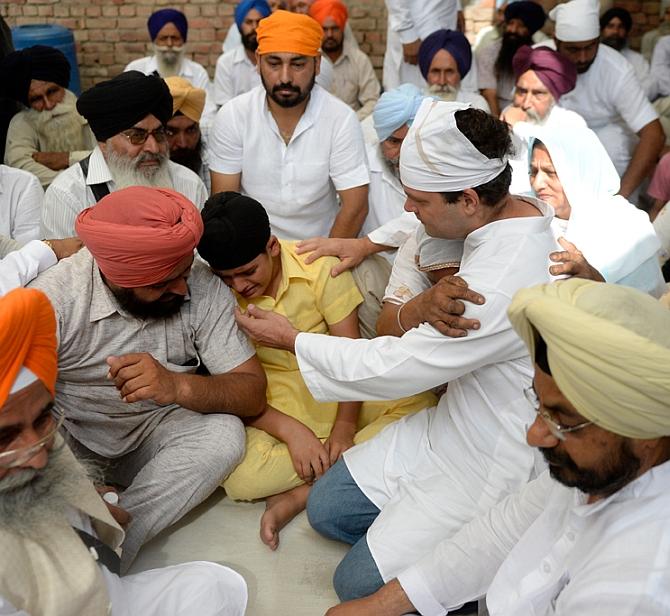 Rahul will participate in 'bhog' (post-death ritual) of Surjit Singh who had committed suicide after consuming poison following crop loss on June 10 at Daduwal village in the Fatehgarh Sahib district, party sources said.
The Congress leader reached the house of the farmer in the village in the morning.
Surjit had briefed Rahul during his visit to three grain markets in Punjab recently to take stock of "tardy" wheat procurement in the state.
The debt-ridden farmer who met Rahul in Sirhind on April 28 had committed suicide on June 10 after suffering heavy crop loss.
Surjit Singh, while explaining the farming community's distress to Rahul, had said: "If the farmers' issues remain unresolved, many farmers might commit suicide."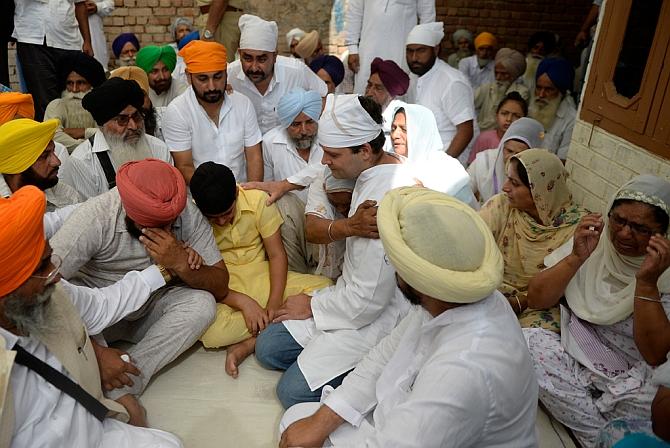 Rahul had visited Punjab shortly after he came back from his 57-day break from active politics.
The Congress vice president had taken a train to Punjab on April 28 and spent time at grain markets where anger has been mounting as farmers were finding it difficult to sell their produce from the spring harvest after unseasonal rain and hailstorms battered ripe winter crops.
"My father owned six acres but we are tilling 19 acres on contract. Due to less production, the family gets nothing as all the amount is paid to clear dues of land owners.
"He was under depression. He consumed Celphos (a brand name for compound Aluminium Phosphide)," Surjit Singh's son Kulwinder Singh had said.
The farmer had a debt of around Rs 13 lakh.