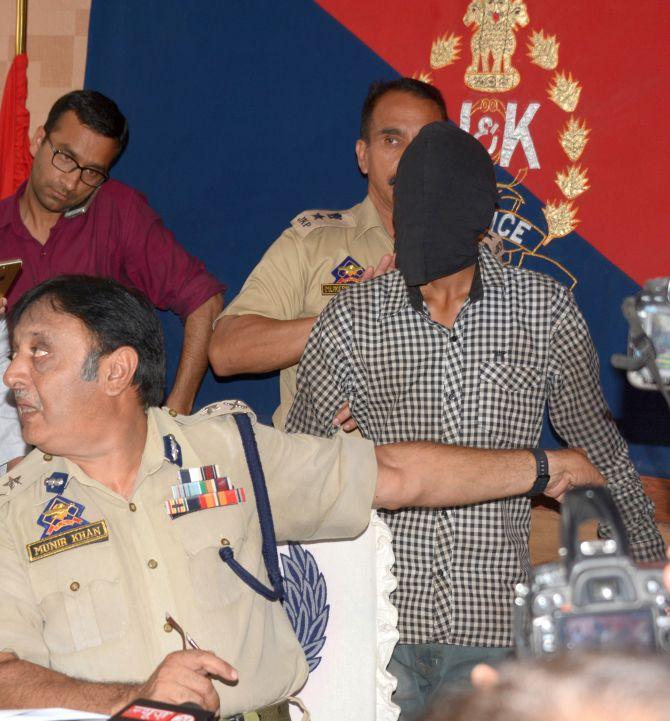 The mother of Sandeep Kumar Sharma, arrested by the Jammu and Kashmir Police for being a Lashkar-e-Tayiba operative, says her son should be punished if he is a terrorist.
Sharma's mother Parvati and sister-in-law Rekha were interrogated by a team of the Uttar Pradesh Anti-Terrorist Squad and released from custody late Monday night, police said.
"If my son is a terrorist he must be punished. Due to his actions we are facing problems and shame," Parvati told reporters after her release.
Both Parvati and Rekha work as domestic workers in the district.
Sharma, alias Adil, had left the district in 2012 and told his family that he was earning Rs 12,000 per month in Jammu. His father died in 2007 and his brother is a taxi driver in Haridwar, police said.
Women police officers have been deployed at his residence and are keeping a close watch on the family.