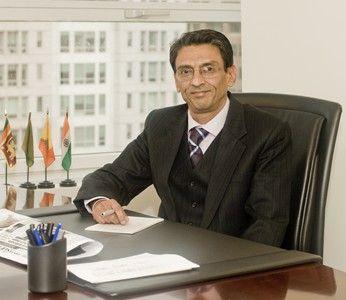 Pulok Chatterji, an Indian Administrative Service officer belonging to the 1974 batch of Uttar Pradesh currently serving as executive director at the World Bank, will be cutting short his three-year stint at the global body to rejoin Prime Minister Manmohan Singh's office.

The order to post Chatterji once again has been issued, but his exact role has not been mentioned in the order.

Recently, Dr Singh had successfully resisted his party's moves to appoint Chatterji as Cabinet Secretary.

Chatterji was posted in the PMO during the first tenure of UPA.

Chatterji's posting at PMO is seen as a major move to bring the PMO and the Congress closer.

Many Congressmen have been complaining that government had been facing many problems due to lack of a political interface between the party and the government.

In 1980s, Chatterji, confidante of the Gandhi family, was handpicked by VP Singh to serve as district magistrate in the Gandhi family's pocket borough of Sultanpur.

Chatterji is known for his integrity and professional decisions.

He was posted in Rajiv Gandhi's PMO. He came close to Sonia when the National Democratic Alliance was in power. In those years, he served as Officer on Special Duty in her office.

Amongst many things Chatterji's appointment is likely to impact many administrative and political appointments where the party would like to have its say within the government.