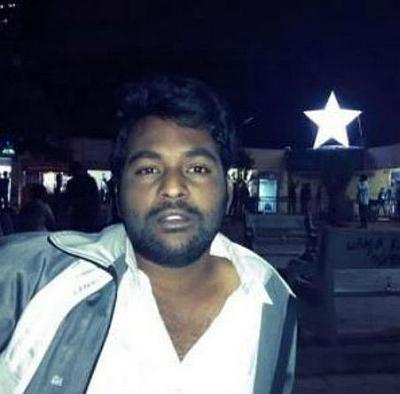 Non-ABVP student unions have called for bandh on Monday after Vermula Rohit, a 22-year-old research scholar, allegedly hanged himself at a hostel in the Hyderabad Central University.
There is tension at the university. A group of students allegedly sat with his body all Sunday night, refusing to allow a funeral unless the university authorities heard them out.
A police team came on Monday morning and took away the body. Eight students have been arrested.
Rohit, who was pursuing a doctorate, was found dead on Sunday evening.
He was reportedly thrown out of his hostel two weeks ago and had been camping outside the university gate with four other research scholars.
According to his friend Venkat, Rohit, who was active in the Ambedkar union of Dalit students, was "heartbroken" that his requests for an appointment with the Vice Chancellor had been ignored even though he had been living in the open for days.
According to Cyberabad Police Commissioner CV Anand, the situation is now "fine" on the campus.
The students demanded police register a case under SC/ST Atrocity Act against Union minister and BJP leader Bandaru Dattatreya while alleging that he had written to the HRD ministry seeking action against these research scholars.
"The body has been sent for post mortem. Though no untoward incident has been reported on the campus, we see some tension-like situation here," a police official said.
Rohit was among the five research scholars who were suspended by Hyderabad Central University in August last year and also one of the accused in the case of assault on a student leader, Anand had said.
The suspension was revoked later. Further investigation in the case is on.
The five research scholars were suspended from the hostel for rest of their study period for allegedly attacking an ABVP leader.
Last week, a section of students had laid a siege to the Administrative Building of the HCU against the suspension of the research scholars.
The students under the umbrella of a Joint Action Committee had termed the suspension as "undemocratic" and as a "social boycott" since the five research scholars were denied access to hostels and were forced to sleep in a makeshift tent on the campus.
Based on the recommendations of a sub-committee of the Executive Council, the five were denied access to hostels on the campus except their classrooms and workshops related to their subject of study.
The council had recommended the punishment based on a Proctorial Committee inquiry.