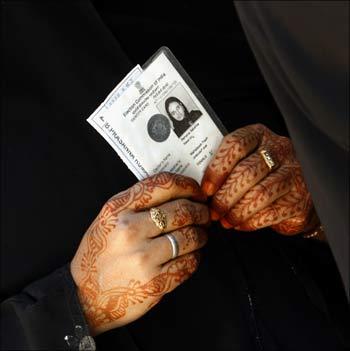 Taking strong note of reports of some Pakistanis here availing facilities at par with Indian nationals and getting voter I-cards made in their names, the district administration has ordered a thorough probe.
"There is report of eight Pakistani nationals who are living in Ballia on long-term visa and their visas have to be renewed every year. The district administration has got a complaint that these Pakistanis have got ration cards made and voter I-cards in their names and are availing facilities at par with Indian national", District Magistrate Sunil Kumar Srivastava told PTI.
The SDMs concerned have been asked to conduct an inquiry and submit a detailed report, the DM said, adding if found true their ration cards and I-cards would be cancelled.
According to local intelligence unit, two Pakistani sisters are living since the past four decades in Bihra Harpur village. There are also reports of some Pakistanis residing in Sikandarpur and Rasra areas, sources said.