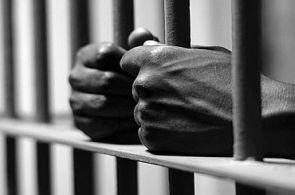 Over 1,400 prisoners went on hunger strike at Kot Lakhpat Jail in Lahore on Wednesday where Indian national Sarabjit Singh was killed, to protest the hostile attitude of the prison staff. The prisoners refused to have breakfast or lunch, sources said. Senior jail officials were trying to persuade them to end the strike.Jail superintendent Kamran Anjum, however, denied that prisoners had gone on strike.
"Some prisoners have complained about some issues but they did not go on strike," a spokesman of the jail told PTI. The striking prisoners complained that the staff woke them up at 3.30 AM and lined them up to go to a factory within the jail.
They further complained that the food served to them was of poor quality. The jail became infamous after several prisoners assaulted Indian death row prisoner Sarabjit Singh last month. After remaining comatose for almost a week, Sarabjit succumbed to his injuries on May 1. After the killing of Sarabjit, authorities at the jail separated hardened criminals from other prisoners.
Earlier in January, another Indian prisoner in the same jail, Chamel Singh, died after allegedly being assaulted by prison staff. The jail has more than 30 Indian prisoners. It could not immediately be ascertained if any of the Indian inmates had joined the hunger strike.