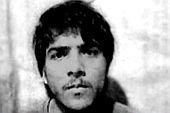 The hanging of Ajmal Kasab, the Lashkar-e-Tayiba terrorist convicted for his role in the 26/11 terror attacks in Mumbai, appeared to be a hurried affair, but in reality it was a well-guarded secret.

Kasab's mercy petition was rejected on November 5.

Following the rejection of the mercy plea by President Pranab Mukherjee, the government of Maharashtra was intimated about the same and a death warrant had been issued.

The order copy by the President reached the government two days after it had been rejected, following which the date of the execution was fixed.

Kasab was very discreetly moved from the Arthur Road jail in Mumbai to the Yerwada jail in Pune a week back.

At the Yerwada jail, he was kept in an isolated cell and none of the inmates were aware of such a prisoner being shifted there. 

Kasab was kept under tight security until the time of his hanging.

All rules as per the jail manual were followed. He was even told to make a will and asked if he wished to contact any of his relatives. 

His body was kept hanging for half an hour.

He was later certified dead by the medical examiner.

Although Kasab's faith states that he shall be buried, in this case it would be cremated by the jail authorities if there is no claim by any of his relatives. There shall be no public glare of the cremation and in all possibility it is likely to take place this evening itself.