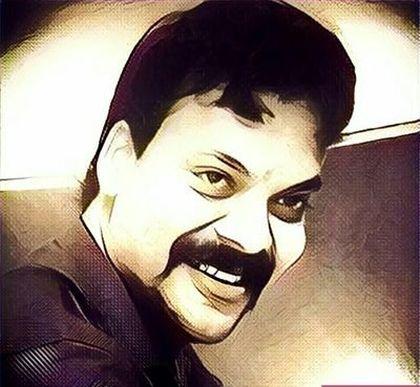 Online portal 'Postcard News' co-founder Mahesh Vikram Hegde has been arrested on the charge of posting 'fake news' aimed at creating communal conflict and bringing a bad name to the state government, the police said on Friday.
Hegde, who was arrested on Thursday, had allegedly posted that a Jain monk was attacked by a Muslim youth, they said.
However, the case pertains to the monk, Munisri Upadyaya Mayank, and his associates getting hit by a two-wheeler near Kavalande village on March 11 while they were returning from the pilgrimage centre of Shravanabelagola in Hassan district.
The two-wheeler rider was allegedly in an inebriated state, they said.
A release by the police said, 'The fake news was aimed at creating conflict between two communities and bringing a bad name to the state government that nobody is safe in this state.'
'Not only thousands of people saw that news, it was also shared on Twitter and Facebook. In this connection, the Cyber Crime police registered a case against the owner of the portal and arrested him,' it said.
Bharatiya Janata Party Lok Sabha MP Prathap Simha on Thursday hit out at the Congress government for the police action against Hegde.
'Today morning Coward Congress Govt (Karnataka) arrested @mvmeet Mahesh Vikram Hegde under unconnected IT act 66, that too by using CCB! Shame on you @INCKarnataka (sic),' he tweeted.
However, All India Congress Committee in-charge communications Randeep Singh Surjewala defended the police for the action, saying, "What happened here, a particular website accused a seer of a minority community being attacked by member of another minority community....they are trying to spread hatred among communities by perpetuating and peddling fake news."
"Why should criminal action not be taken against such people for they disrespect the freedom of press?" he asked.
Photograph: Courtesy @mvmeet/Twitter