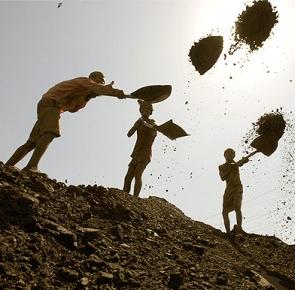 Former Coal Secretary P C Parakh, who was named by the Central Bureau of Investigation in a first information report on a coal block allocated to Hindalco, had joined three private firms after retirement, raising questions over his role in one of the companies that's now under the scanner after getting a block.
Parakh, who retired in December 2005, joined Navbharat Power Pvt Ltd on February 26, 2007, as a director. He quit the company on January 15, 2008, according to information available with the ministry of corporate affairs.
He was a director in Visa Power Ltd from March 7, 2007, to January 15, 2008, and has been with Tata Sponge Iron Ltd since March 7, 2007.
Navbharat, which after allocation of a coal block sold off the company shareholding to Essar in 2010, is under the CBI scanner. Visa Power too had applied for a coal block.
"It has nothing to do with the coal block allocated to the company (Navbharat Power) and my being director," Parakh told PTI.
"I have nothing to do with coal block allotments to these companies. If the CBI has any information, let them proceed and file a charge-sheet," he added.
Hyderabad-based Navbharat Power had applied for coal blocks in 2007 and was allocated a coal block in Odisha in 2008. Accused of misrepresenting facts, the company was named in an FIR by the CBI in September last year.
Asked about his stint in these companies, Parakh said, "The allocation was not made during my period and I was not even aware of their applications and their allotment during the period I was with the companies."
"If the CBI just wants to link everything which has no link at all with the matter, there is nothing that I can revert," he said. The former coal secretary joining private companies after retirement has also raised questions about the "cooling off" period for retiring bureaucrats to keep away from private sector employment for some time. There is no fixed "cooling off" and it is generally believed that those in "sensitive" posts have such a bar.