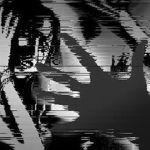 A number of suspects are being questioned in connection with the gang rape of a Swiss woman in the Datia district of Madhya Pradesh, police said on Sunday while expressing hope of solving the case soon.
The Swiss female tourist, on a cycling trip along with her husband, was allegedly gang raped by seven to eight men at a forest area in Datia district, on the night of March 15.
Over 20 people have been detained on the basis of suspicion and are being questioned in connection with the offence, DIG (ChambalRange) D K Arya said.
"We are questioning those detained so far and are hopeful of solving the case soon," the DIG said.
Meanwhile, Inspector General (ChambalRange), S M Afzal said that the female tourist has left for New Delhi for medical reasons.
Before leaving, the victim was asked to identify the accused among those detained by the police, but she did not recognise anyone of them, Afzal said, adding that no formal arrests have been made so far in the case.
The alleged offence took place at Jhadia village around 9 pm on March 15, when the 39-year-old woman along with her partner was touring the region on a bicycle as part of their India tour.
The couple -- who are adventure tourists -- was camping at a forest area for the night while on their way back from Orchha, home to temples of Lord Ram, and were proceeding to Agra when they were attacked and looted by some persons who took away their laptops and other valuables.